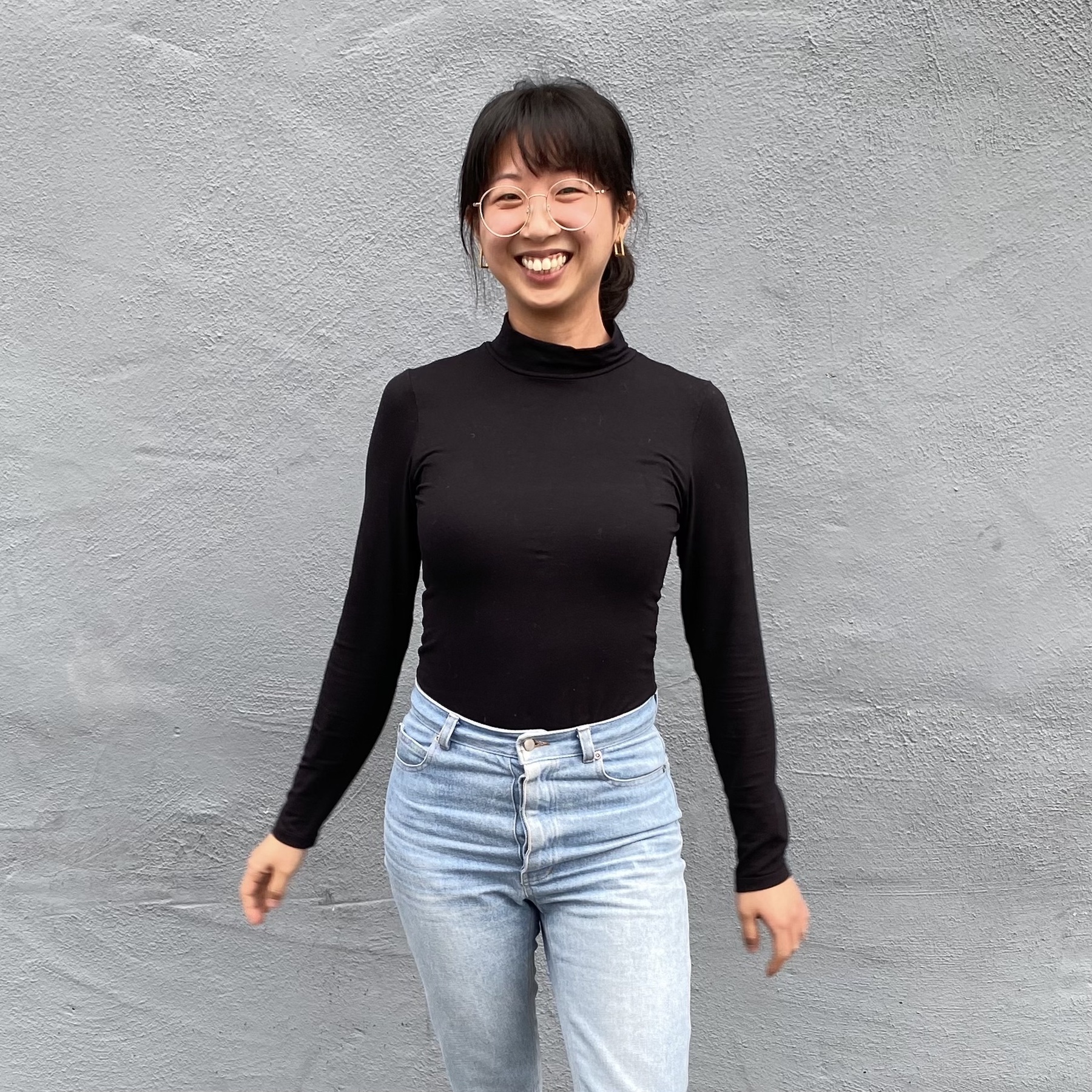 Pattern: 🌕🌕🌕🌑🌑 (3/5)
Completed Garment: 🌕🌕🌕🌕🌑 (4/5)
Size: S
View: C
Overall:

我平常不太穿高領的東西
但是前幾個月在辦公室認識了一個在學縫紉的同事
我們兩個在討論想要做的 projects
她把高領的 tshirt 説的多好搭
讓我也好想有一件
剛好我有適合的布和版型
回家馬上開始做!
雖然縫得還蠻爛的
但是我的同事說的是正確的
這件衣服實在是很好穿
我才完成不到一個半月就已經穿了十次以上了!
Pattern
This is my 5th time making Megan Nielsen's Rowan pattern. The first one was a fail. I actually completed it and never took a picture of it. The next three versions are all posted on here.
This was my first time making the turtleneck/mock neck version. I learned that a coworker is also learning to sew clothes and while we chatted about all the things we wanted to make, she her ideal outfit of a turtleneck with a blazer. I had been wanting to knit a vest/slipover thing and a turtleneck top seemed necessary to pair with it. I knew I had the Megan Nielsen pattern so I went home that day and immediately started working on the turtleneck version of the Rowan top.
I have now sewn 2 out of the 3 neck options for the Rowan top and both of these kinda suck. As I mentioned in the Rowan Tunic post, the neckline for the crew neck is way too high and doesn't have the crew neck vibe that I want. Meanwhile, the turtleneck of the turtleneck option is too floppy and doesn't really have the turtleneck look. I feel like the pattern piece maybe should've been a bit shorter so that it would be stretched more into the neck opening and then a bit more fitted around the neck. I'm thinking I might try the Nikko top in the future for turtlenecks.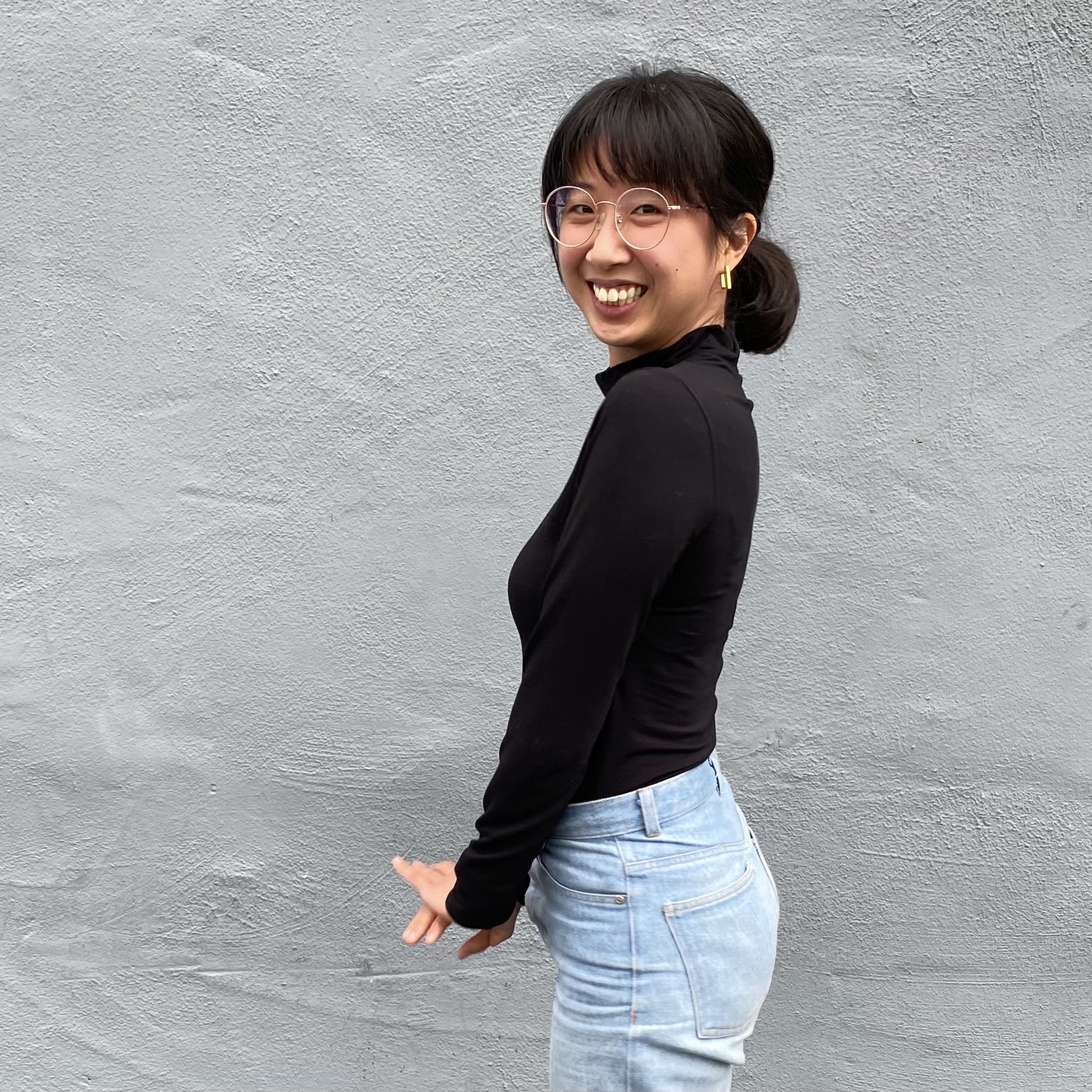 Fabric
Although I don't really use Instagram much these days, I will occasionally get an urge to see what's up on the crafting internet and binge scroll Instagram on Eric's phone. I did this sometime in July and came across the Instagram of the San Jose chapter of the American Sewing Guild. From there, I found out about ASG's bargain fabric sale. So I was supposed to be doing this thing in 2020 where I didn't buy any fabric. I had been looking at my finances and was shocked by the amount of money I had spent buying fabric and craft supplies in 2021. I wasn't even sewing that much. Plus, my fabric bin was overflowing. But bargain fabric!
The sale was great and I walked away with 4 pieces of fabric that were 3-4 yards each. I really tried to find that I knew what to do with, rather than my typical "ooh this is pretty I want!!" type of shopping mentality. This piece of fabric was just a basic black jersey. I still have a good amount left after making this top and I will probably make a lil black knit dress with it.
Construction
This was a super fast project. I did all the seams using the serger and hemmed with a twin needle. I probably should've tested more because all the seams were a bit wavy but it didn't seam bad enough to take apart the serged seams. The twin needles were also a nightmare and the sleeve hem doesn't look great. In the future, I'll probably do the sleeve hem before doing the side seams because the sleeve hole was so tiny that it was difficult to sew.
Summary
Despite my complaints and shoddy sewing job, I love my new Rowan top! It's just a basic simple top that I needed in my wardrobe. I finished it right before I went back to Taiwan for the holidays and wore it a bunch of times when I was home.
Start date: March 12, 2022
Finish date: May 25, 2022
Time Spent: About 5 hours
Pattern: Megan Nielsen Rowan Top
Fabric: Black 4-way stretch fabric from ASG fabric sale