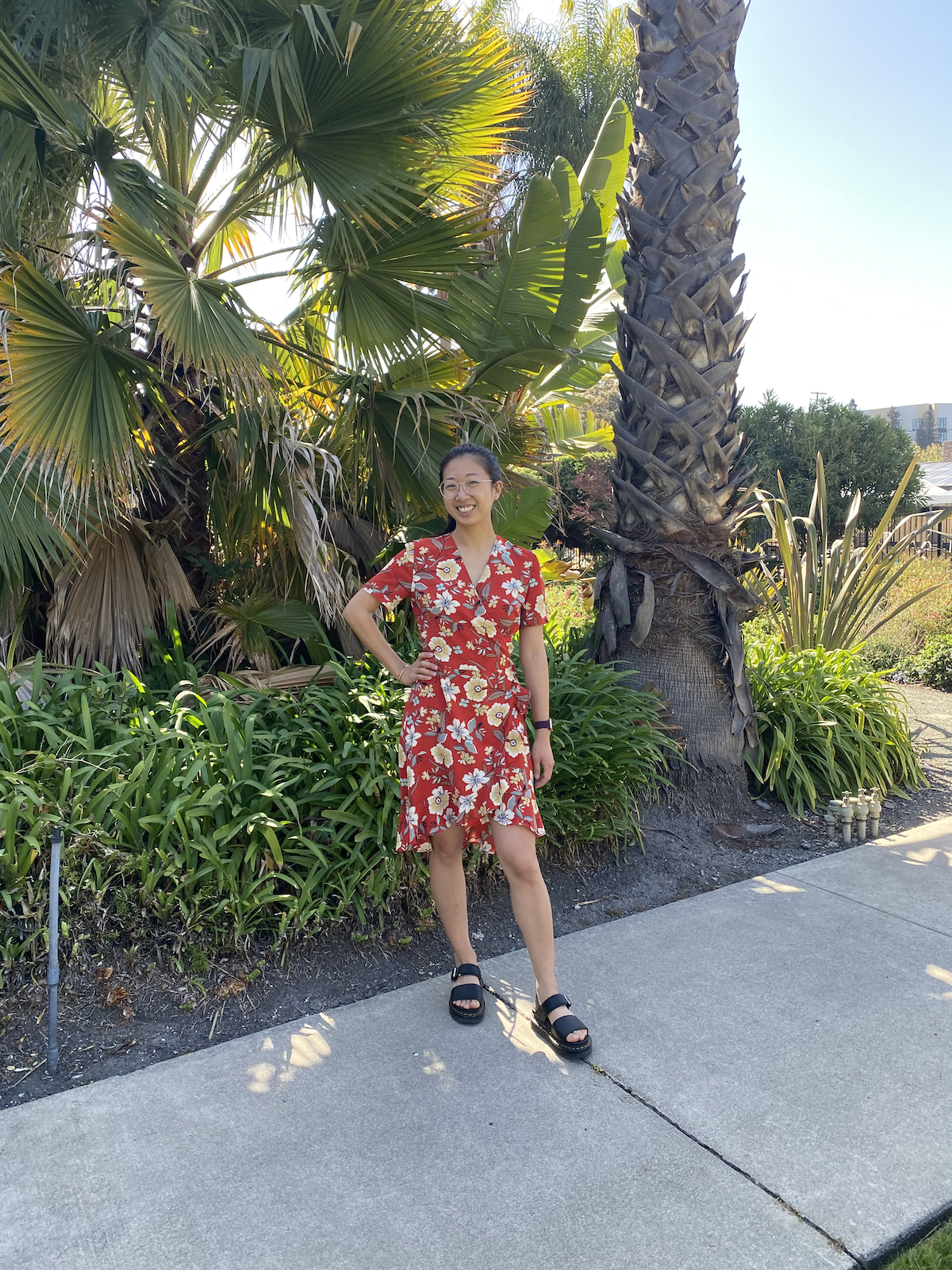 Pattern: 🌕🌕🌕🌑🌑 (3/5)
Completed Garment: 🌕🌕🌕🌑🌑 (1/5)
Size: I don't remember but based on the size chart either 4 or 6
最近開始有一點春天的感覺
終於把去十一月完成的洋裝從衣櫥裡找出來
我覺得這件洋裝下半身波浪邊很好看
可是上半身感覺比例有一點不太對
不知道為什麼感覺怪怪的
是袖子太長嗎? 腰線太低嗎?
反正看起來不太對
只好陪著外套穿
Pattern + Construction
I think this was one of those patterns that Fibre Mood had released as a freebie during the early pandemic months. I had wanted a wrap dress for a while so this was perfect! I downloaded the pattern back in May 2020. A year later, in May 2021, as I prepared to pack up my entire apartment and leave Pittsburgh, I decided to sneak in a last craft project and make a muslin of this wrap dress. The muslin fit fine but then it was time to pack up all of my stuff.
Fast forward to October 2021! I finally settled into life in California enough to start crafting. Around the same time I made the Pietra Pants, I started working on the Charlotte dress as well! I didn't take a lot of notes on the sewing experience or any changes I made. The only thing I wrote down in my craft notebook is this: "Hemming the flounce was a pain! I did some of my shittiest sewing for this dress."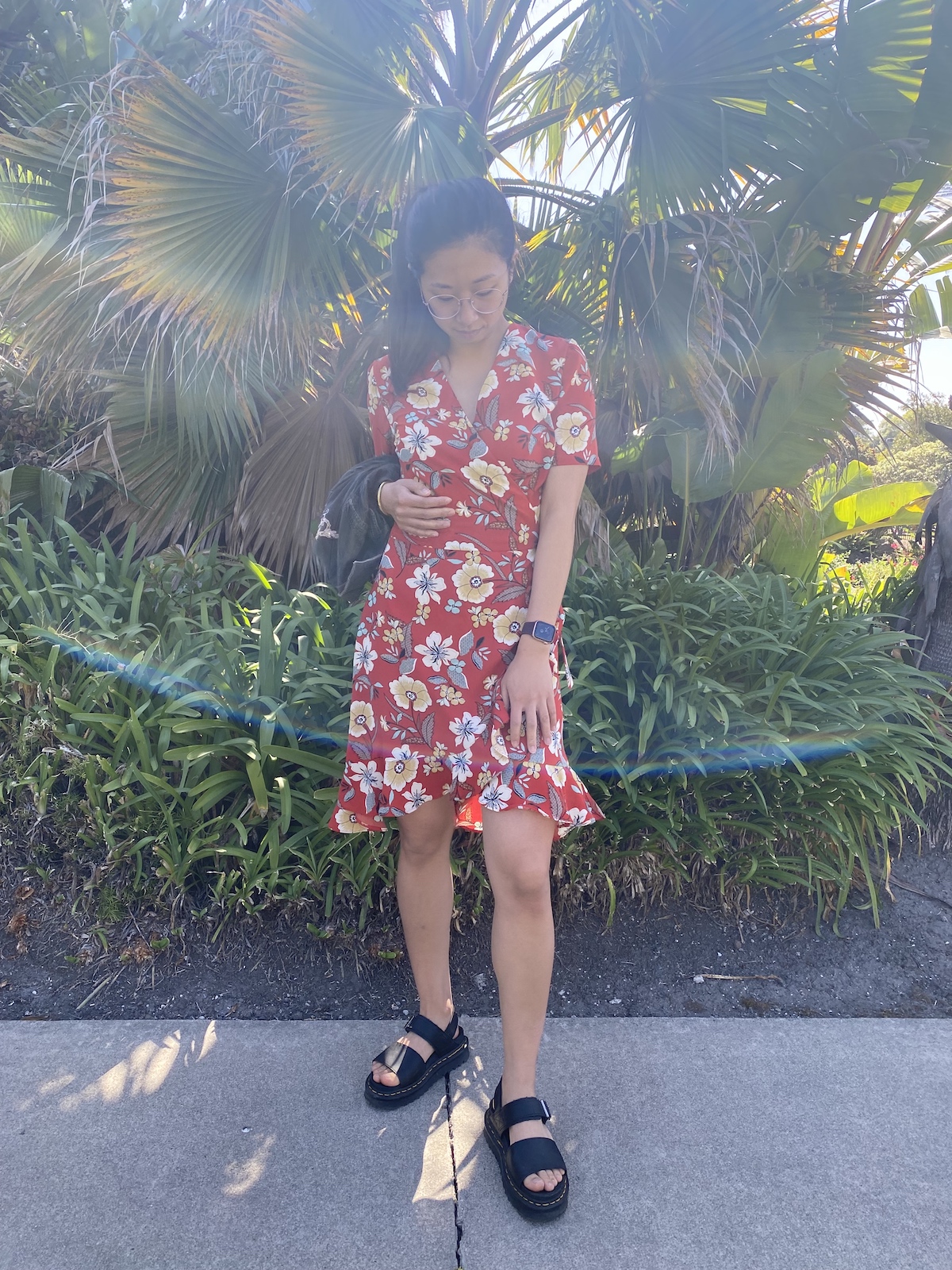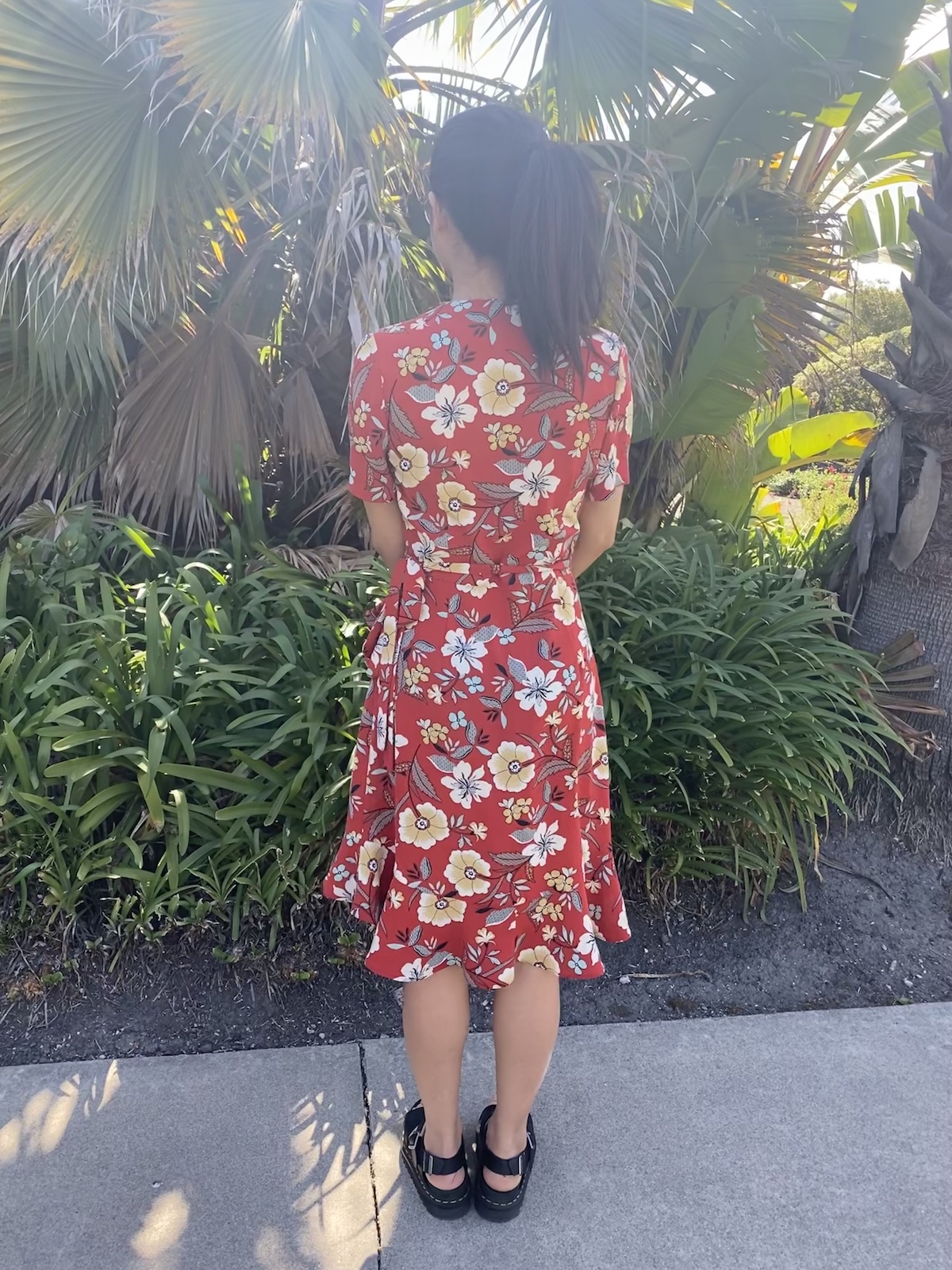 Even though hemming the flounce was a pain, I love how the flounce looks. I adore how the skirt portion of the dress looks in general. The top half on the other hand is really boring. The v-neck seems slightly too high and the bodice is a little plain. It also feels a bit too long. Don't get me started on the sleeves. All of the proportions just seem off in the top half of this dress!
Fabric
After my thesis defense, I treated myself to a day of crafting (which resulted in my Cielo top) and a fabric order! I ordered 3 yards of this red floral fabric along with two other pieces of fabric that will hopefully eventually become garments. This piece of fabric is a poly crepe from Telio.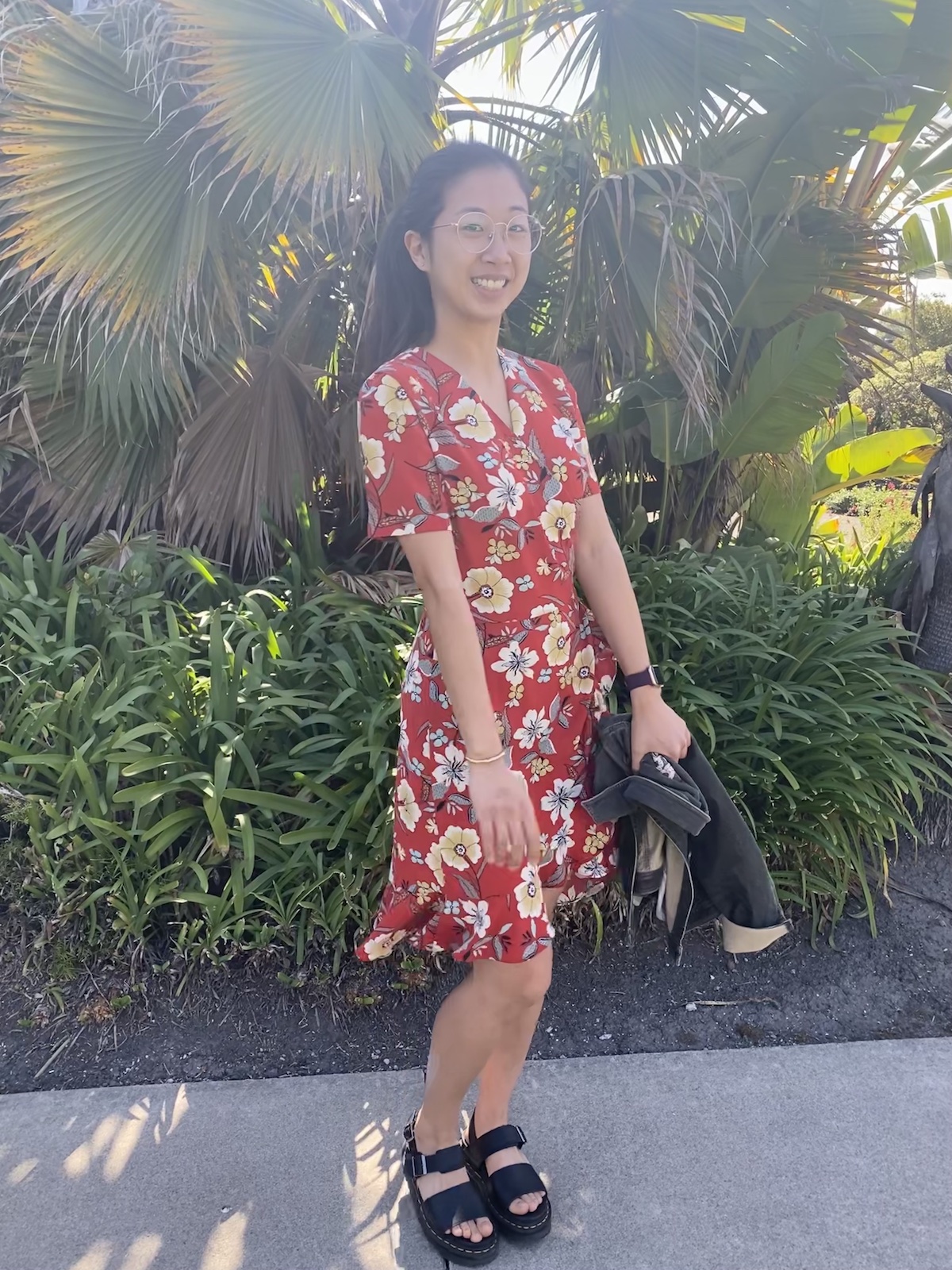 Summary
After I completed the dress, it was already November and too cold to wear a red floral dress out and about. It was only earlier this month that it was finally warm enough for this dress. In order to deal with the fact that the proportions are all wrong, I've been wearing this dress with the same corduroy jacket that I got on a Chinese New Years shopping spree with my mom back in high school. The jacket has some floral embroidery on the back that I thought looked stupid in high school but now seems kinda cool. Yay!
I'm not crazy about this dress but it's not terrible either. So far, I've worn it to brunch twice and will probably wear it to more brunches! I guess this is my brunch outfit for the month. Eventually, I may just cut the top off and save the bottom as a wrap skirt. We'll see!
Start date: Oct 10, 2021
Finish date: Nov 20, 2021
Pattern: Fibre Mood Charlotte Dress
Fabric: Telio Poly Crepe