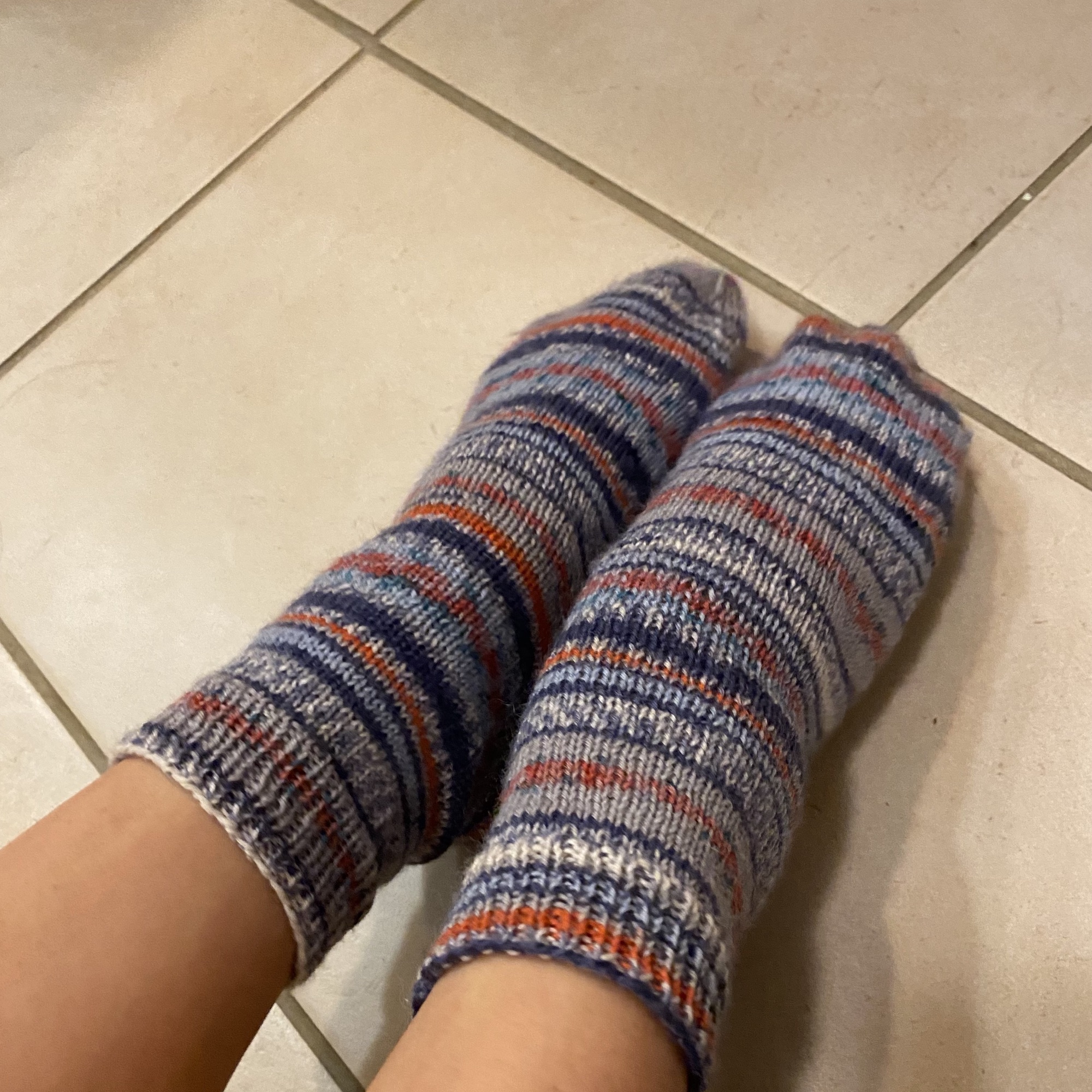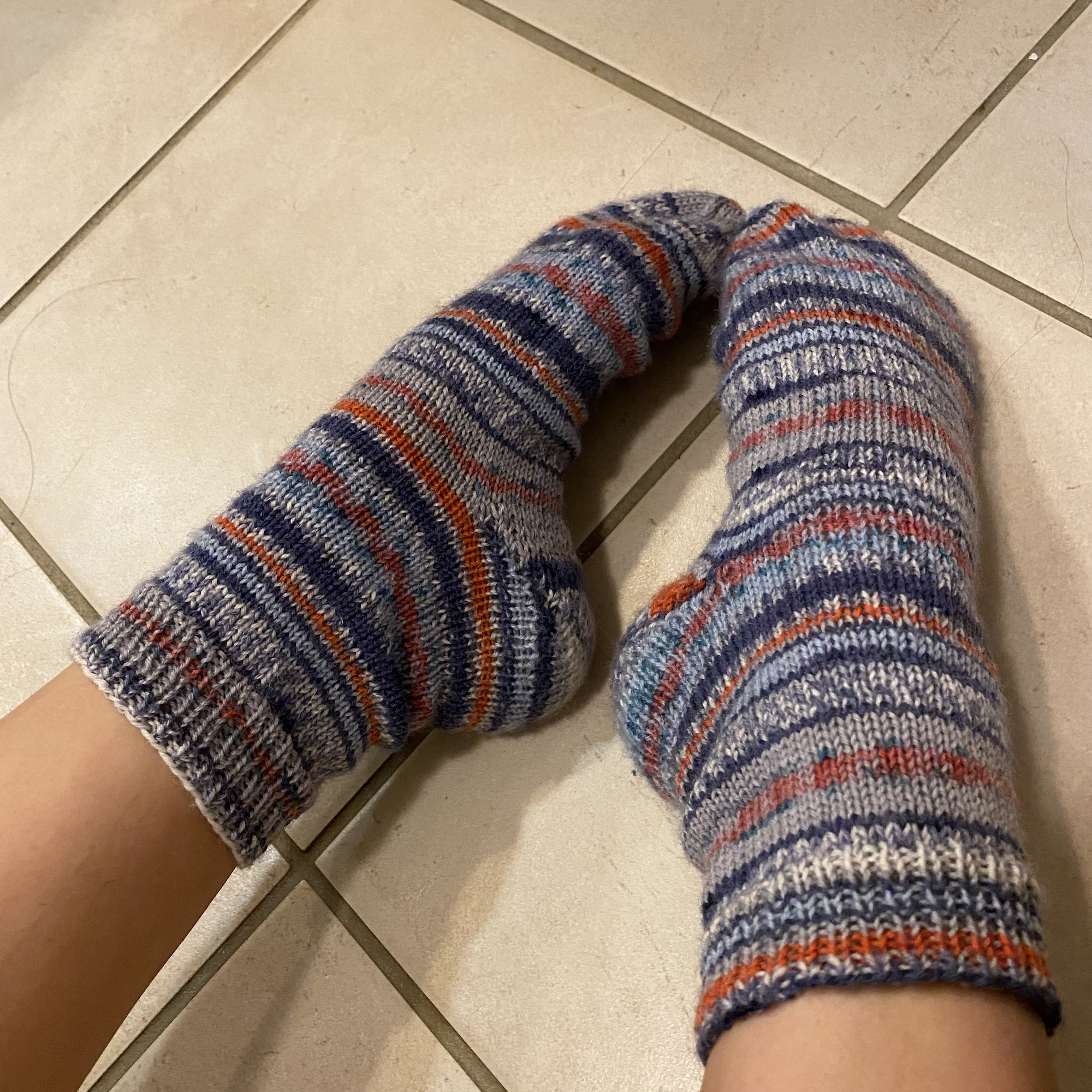 又打了一雙襪子
剛到加州以後跑去以前打工的咖啡店去看看
喝完咖啡去附近的一家毛線店買了這一坨毛線
這雙襪子是上班邊參加網路 meeting 邊打的
也陪我出差到好多地方:愛爾蘭,迷你索達,俄亥俄
So I made another pair of self patterning socks. These are basic vanilla socks with 1x1 rib cuff, fish lips kiss heels, and the toe decreases from Hermione's Every Day Socks.
Post-college, I lived in the Bay Area briefly and slept on a friend's couch for 3.5 months and worked at a coffee shop in Los Altos. It's been 7 years since I worked at the coffee shop, but when I moved to California in August, I knew I wanted to visit the coffee shop again. Anyway, afterwards, I noticed there was a cute lil yarn shop and decided to get myself some yarn for some easy knitting while attending virtual meetings at work.
Ok, back to the socks. Up until I knit the peppercorn socks, I had been knitting 64 stitch socks. All of them fit slightly different, ranging from perfect (Red Tweed Hermione's Every Day Socks) to very loose (the ribbed self striping socks). I'm not sure if my tension has gotten looser as I've become more experienced with knitting that explains why the first pair of socks I knit are much better fitting. Or maybe the needle sizes are different?
Either way, I'm glad I've realized that 60 stitches fits me way better, at least for the stockinette stitch socks. The fish lips kiss heels fit really nicely although I still think they are a lil ugly and the instructions are absolutely awfully written.
The final product is great. They fit really well and they are now one of my favorite socks other than my Hermione's Every Day socks!
Yarn: Regia self patterning sock yarn ($19.95 + tax)
Needle: US 1 (2.25 mm)
Pattern: Hermione's Every Day Socks for toe decreases + Fish Lips Kiss heels
Where: These socks have really travelled – Santa Clara, Chicago, Dublin, Minneapolis, Pittsburgh, Cleveland