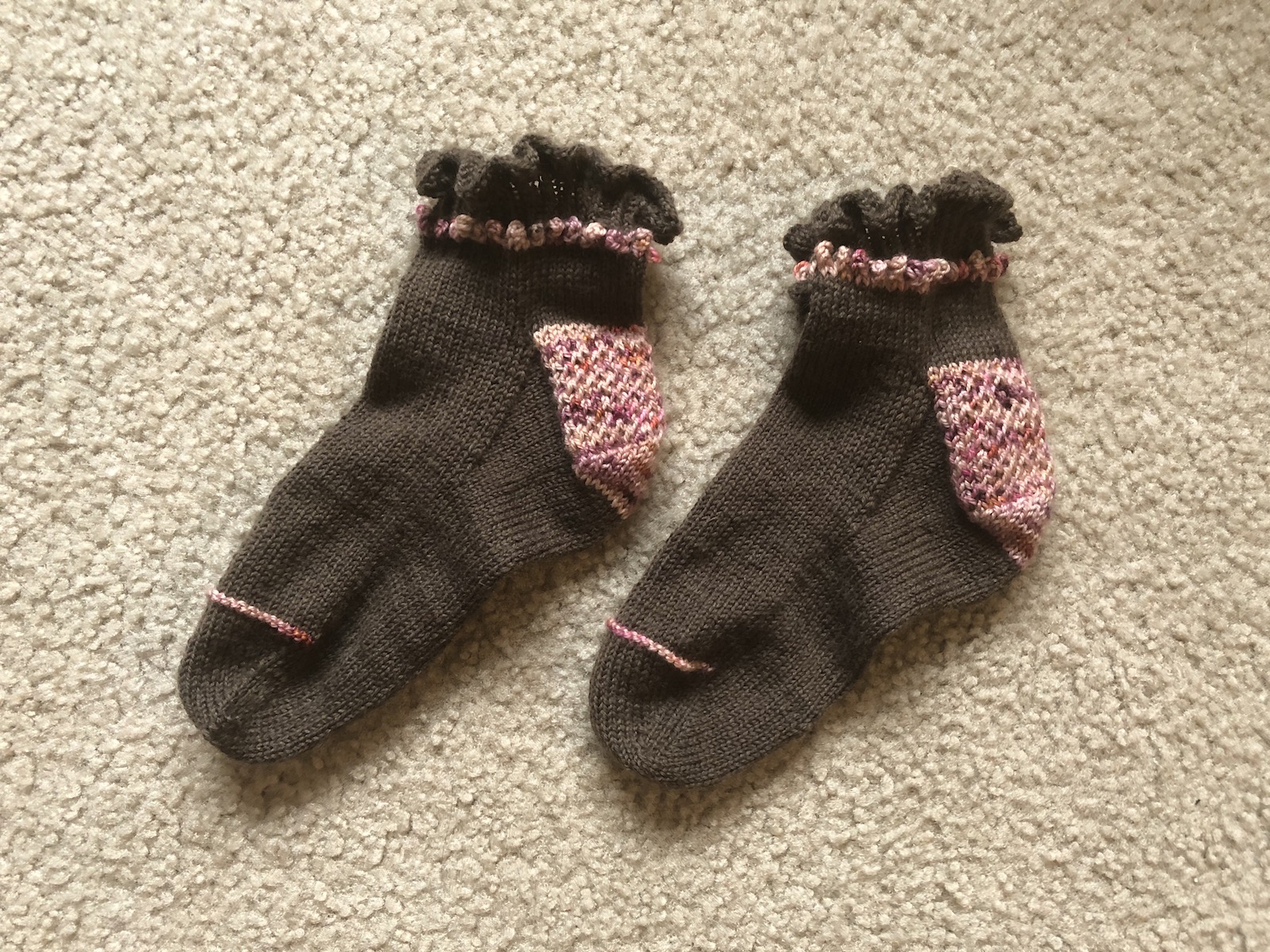 有一天突然很想要有一雙花邊的襪子
我到 ravelry 搜尋看到這個有泡泡的襪子
不到兩個禮拜就把它完成了
這次我是完全照著 pattern 打的
Not sure what happened but I woke up one day and suddenly wanted ruffle socks. I found a few patterns on Ravelry that I was considering knitting but ended up going for these because also BOBBLES! And I really like the fake seam detail at the toe.
Are they the most practical sock? No.
My mom said: 這雙襪子看起來很像你。不知道你會不會穿啦,可是它很像你。
Or in English: These socks are very you. I don't know if you will actually wear socks like this but they are you.
I must say, I kinda agree with the assessment.
I followed the pattern 100% for this, which I don't really do for socks. I like the width of the sock and I think I'll do the 60 stitch cast on that the pattern recommended in the future when I do stockinette socks. The only thing I didn't do was the shortie sock instructions because I hadn't realized there was another set of instructions for the shortie socks until after I was at the toe bit of the sock.
Yarn: Knit Picks Stroll in rabbit heather + Hand-dyed yarn that I got as a sample at Indie Knit + Spin in Pittsburgh two years
Start: April 15, 2021
Finish: April 29, 2021
Pattern: Peppercorn socks
Needles: US 1 (2.25 mm)
Where: My apartment and Eric's apartment