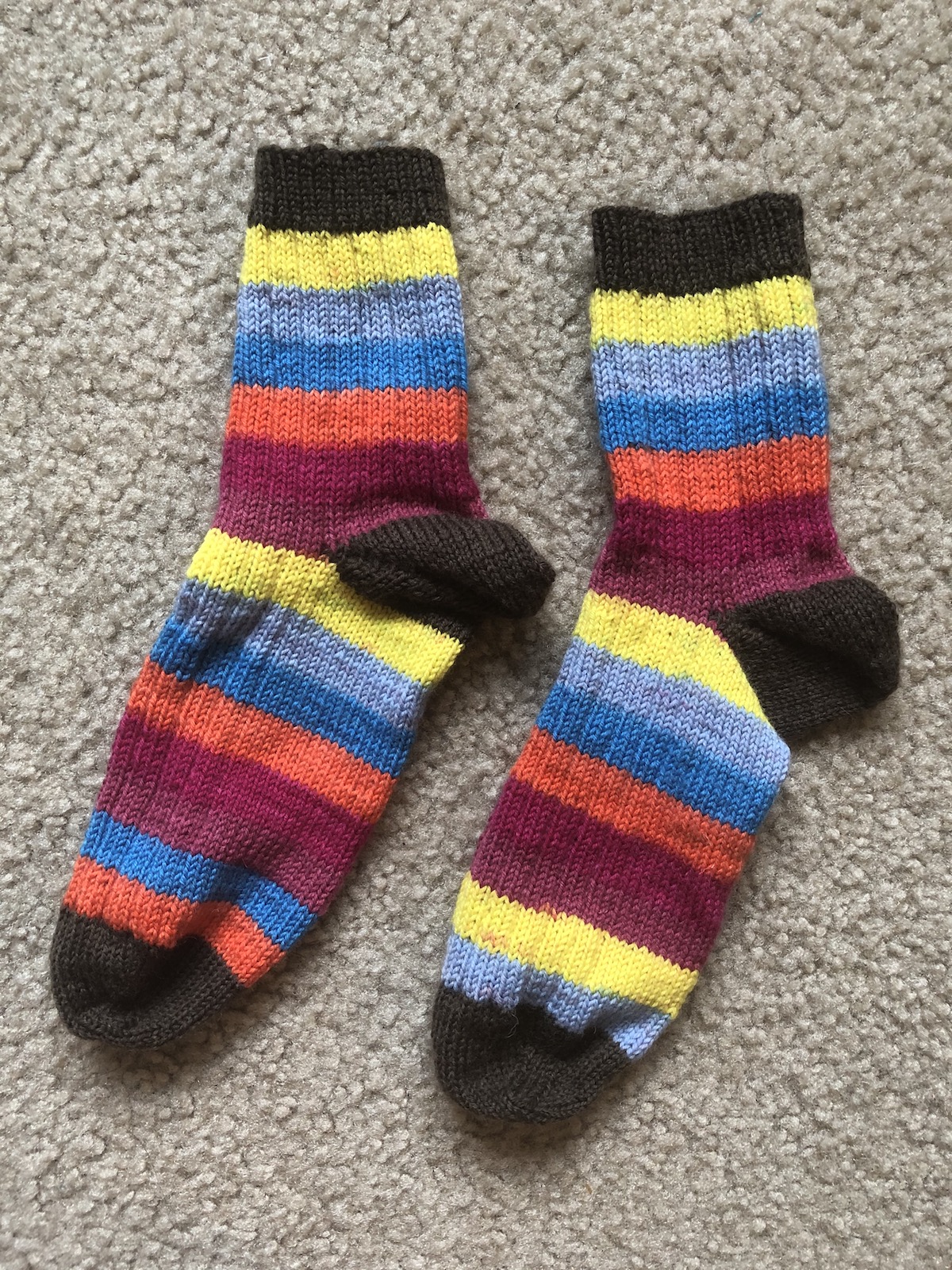 ✌️ YAY ✌️ 新襪子!
打第一隻和第二隻隔了太久所以 tension 變得不一樣
兩雙打的排數不一樣可是條紋數一樣而且穿起來差不多
✌️ YAY ✌️ NEW SOCKS! Waited too long between knitting the first and second sock. My tension changed for the two socks. Although the second sock has a different number of rows from the first sock, making the number of stripes are the same for the two resulted in two socks that are the same length.
I casted on 64 stitches, did a bit of 1x1 ribbing in the contrast color then did a 3x1 rib for the main part of the sock. I had originally wanted to do a stockinette sock but felt like it looked too big and was going to be too loose. I will probably try to do do 60 stitches for socks in the future.
The heel is the Fish Lips Kiss heels, which everyone on the knitting internet seems to reference constantly. I DON'T GET IT. First of all it's this million page long document. I really just needed the 1 page. Second of all, it's not exactly well written. Incredibly wordy and non-concise. This is probably my engineer-please-be-concise side but I just want the useful information. Don't waste my time. Sure, the instructions were only $1 but it was a waste of my time.
Anyway, nothing too special here. Just some simple socks. Can never have too many pairs of socks!
Yarn: Knit Picks Felici
Start: Dec 14, 2020
Finish: April 29, 2021
Pattern: Fish Lips Kiss heels for the heel, Hermione's Everyday for the toe
Needles: US 1 (2.25 mm)
Where: Taiwan + Pittsburgh