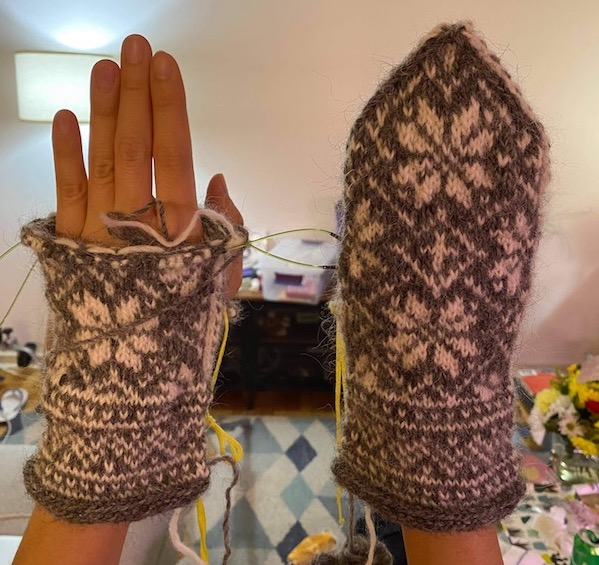 我完成了兩雙手套!
第一雙是可以換成無指手套
比較方便滑手機
用一用覺得大拇指接觸的位置會讓手套的上半部往外面卷
我覺得很討厭 所以決定要做一個手套接觸的位置在手掌
第二雙手套原來也想做可以換成無指手套
但是因為選了一個比較難的織圖所以不敢亂改
我覺得成品非常好看!
下次再做手套的話 我覺得只要大拇指可以打開就好了
反正想要滑手機的時候只要有大拇指就可以了!
I've been wanting to knit myself a pair of mittens for a while now. It gets really cold in Pittsburgh and especially this year with all the COVID handwashing, my hands have been extra dry and peely. I hear people talk about eczema all the time and I'm not entirely sure what it is, but my hands are also crackly and peeling and a new level, leading me to believe that maybe I have finally developed eczema after 10+ years living in the cold weather. Maybe?
Anyway, onto the actual mittens. I ended up making two pairs of mittens. Here goes the tale of the two mitts.
Convertible Mitts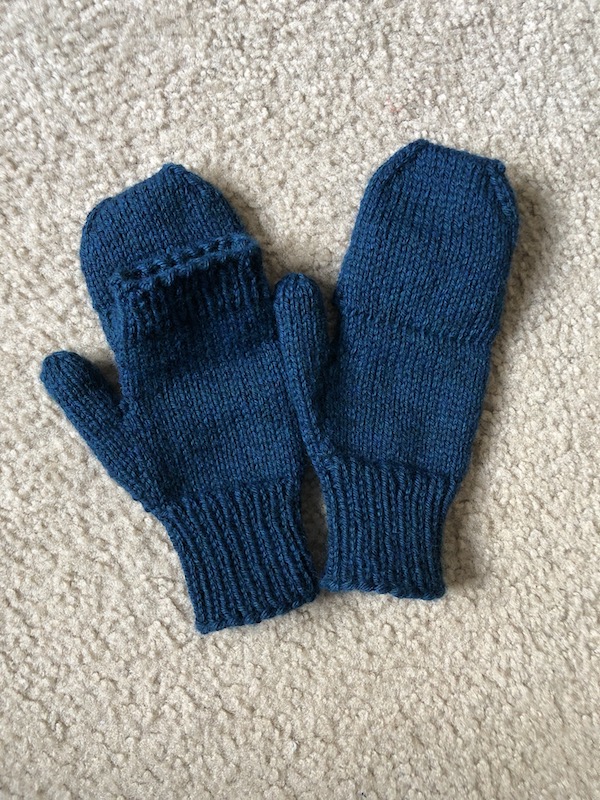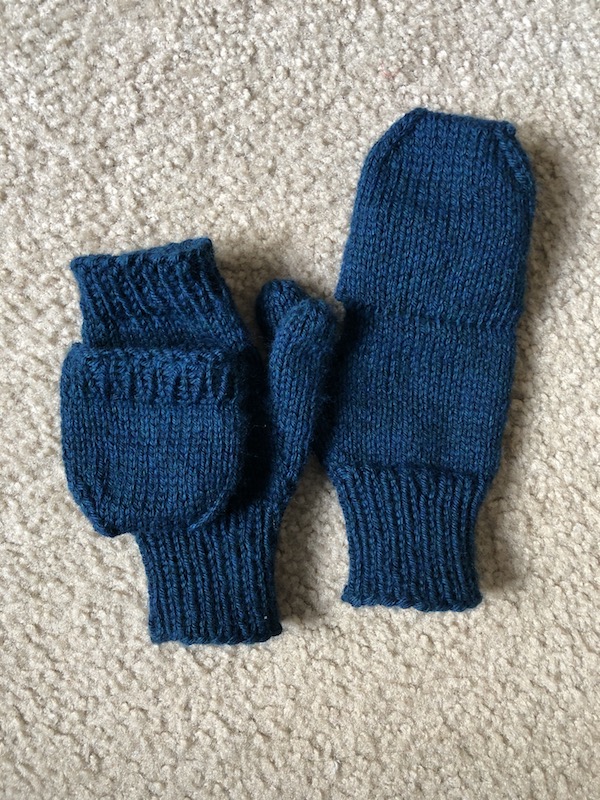 I wanted some convertible mittens and there are a lot of convertible mittens patterns on Ravelry so I picked one that was 1. free and 2. didn't have terrible reviews. The pattern originally has fingerless gloves under the mitten cap. I didn't want my fingers separated for warmth-keeping-purposes so I just didn't knit individual fingers. I skipped the increases and just did some ribbing that ended just past my pinky. I also used the Tin Can Knits Mitts pattern to close the thumb because the Urban Necessity mitts instructiosn didn't work out for me.
I used leftover Berroco Vintage from the Throwback Sweater I knit for my mom. The color of the finished mitts are just gorgeous. I'm obsessed with the color!
I finished these mitts super fast because I desperately needed mitts to wear to go outside. During my 10-day semi-quarantine after I returned from Taiwan, I worked on these mitts pretty exclusively.
Let's talk about the results. I honestly don't love these mitts. Because I removed the individual finger separations, the mitts twist when I'm wearing them. The mitts are knit with the thumb flat, which means that when I try to use my opposable thumbs, it twists the entire mittens. I don't know if I'm explaining this clearly enough but I've basically concluded that this kind of fingerless mitts are no good.
Yarn: Leftover Berroco Vintage
Start: Jan 15, 2021
Finish: Jan 20, 2021
Pattern: Urban Necessity Mitts (size S)
Where: My apartment
Overall: I don't love them but they work (at keeping my hands not freezing cold)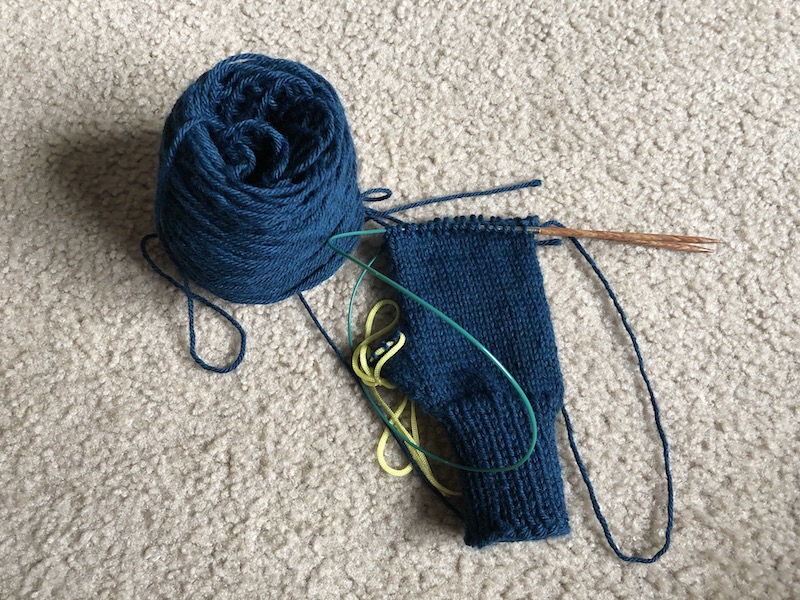 Colorwork Mitts
Armed with this knowledge that these mitts with the thumbs coming off the side suck, I started to look at patterns for a different pair of mitts. Someone in my local yarn group knit a pair of Selbu styled colorwork mitts, which have the thumbs extending from the palm. This seemed like the right thing to do if I was most concerned about the opposibility of the thumbs. Another person from The Crimson Stitchery suggested the Broughton Mitts by Ysolda.
I was really considering the Broughton because of the flip top and also because it's lined. However, some of the reviews of it were not great and there were a lot of complaints about the sizing. Also, I didn't really want to buy new yarn. Then I came across the Northman Mittens, which seemed perfect. Worsted weight, and lined! The only downside is that it's not convertible. Fortunately, in these COVID times, I'm not standing at a bus stop trying to use my phone so it's ok. The other thing that was exciting about the Northman Mittens was that there was a lot of examples using Lopi and I had some leftover Lopi from my Throwback Sweater!
I had a feeling I wasn't going to have enough leftover yarn for both pairs of mitts. However, I figured I'd just give it a go and see what happens. I ran out of the white yarn while working on mitt 2. Fortunately, a fellow Pittsburgh knitter graciously offered me some white Lopi to complete my project. But then I ran out of gray Lopi too. I felt so embarrassed by my own miscalculation and didn't want to ask for gray yarn as well so I ended up ordering a single skein of Lopi and paying for shipping, which was as much as the Lopi.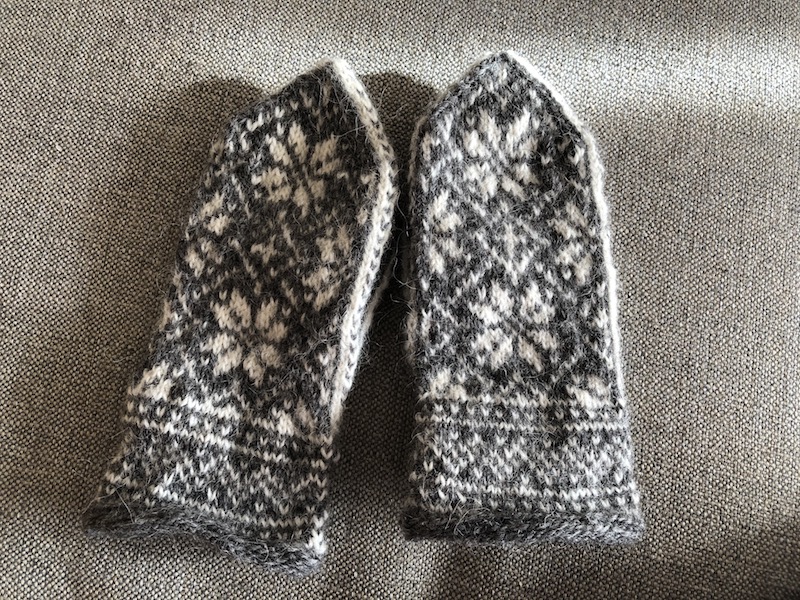 Anyway, I spent an extra $10 or so on yarn (+shipping) for these mitts. It was kinda annoying but at the end of the day, these are so REALLY CUTE MITTS. Of course, I finished them just in time for spring, but I'm excited to wear them next winter!
Oh! One last thing – these mitts are supposed to be lined. However, for the smallest size, I knit the mitts on a size 2 needle (instead of size 3) because I don't own size 3 needles. They are a bit snug so I don't think I'll be able to add a lining. Oh well! I'm sure the Lopi mitts will be warm enough as is.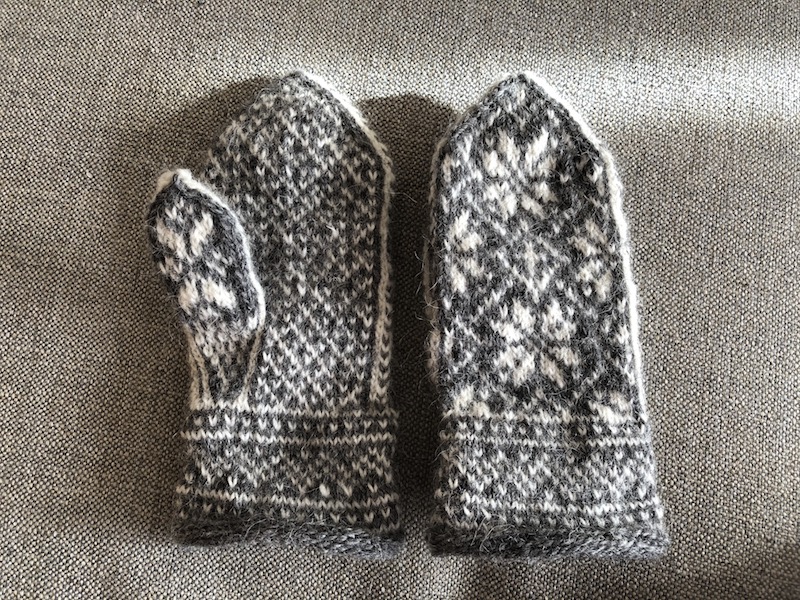 Yarn: Leftover Lopi
Start: Feb 2, 2021
Finish: Mar 20, 2021
Pattern: Northman Mittens
Needles: Size 2
Where: My apartment and Eric's apartment
Overall: SO beautiful and I can't wait till I can wear them!