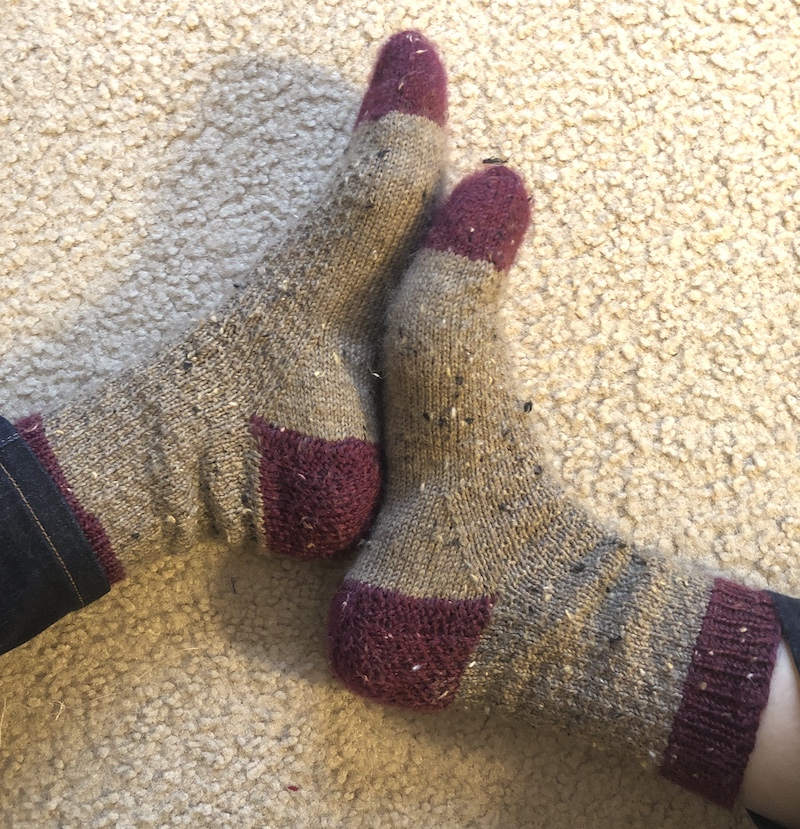 我又打了一雙 Hermione's Everyday Socks
目前這是我最喜歡的襪子版型
這雙比第一次打的鬆一點
我的 gauge 好像比較鬆
而且這次比第一次 Hermione 多了幾排
這一雙打完以後變成今年牛年新年的新衣!
My second every pair of socks (and first that fit my feet) were a pair of Hermione Everyday Socks. I LOVE them. I decided to make another pair of these socks, but with two colors.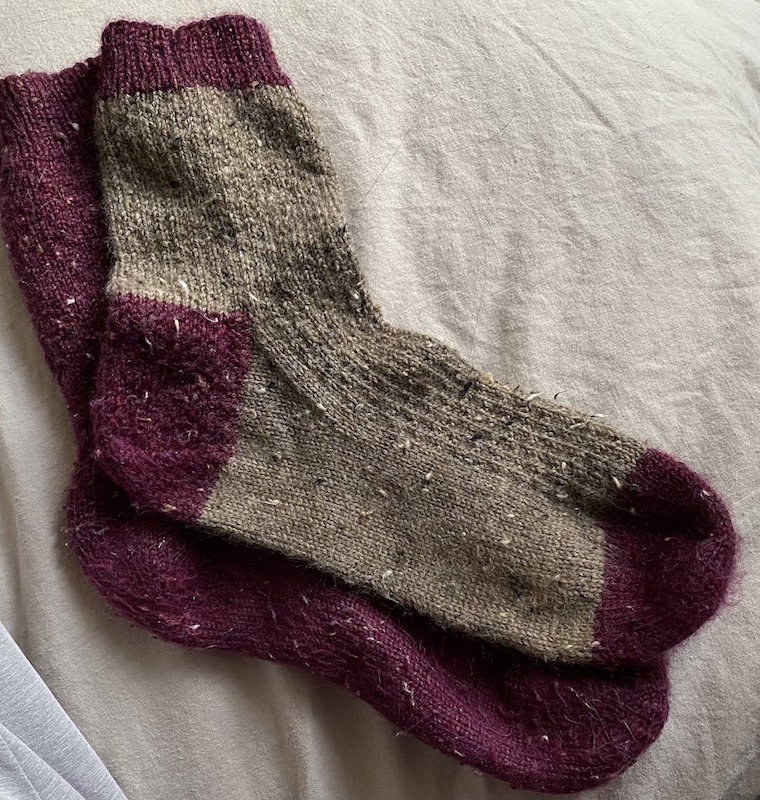 I used the leftover red (aka Barn Door) Knit Picks Stroll Tweed from Hermione #1 and less than a ball of Rabbit Stroll Tweed I had in my stash from one of those giant Knit Pick orders where I accidentally buy way too much stuff in an attempt to get free shipping. I'm really trying stop buying things just to get to free shipping but it's a hard habit to break.
These socks took forever, probably because I realized pretty quickly that I wasn't super thrilled with the color pairing and they just weren't inspiring me. I started them back in summer 2020 and finally finished them on the flight back to Taiwan. I finally wove the ends in at the end of January 2021 during a knitalong with the Crimson Stitchery.
In addition to not liking the color combo much, the other issues I have with these socks are that they are a bit big. I thought it was a gauge issue but I just crutched over to my socks and counted the rows in the feet portion and I definitely actually made these two-tone Hermione's somewhere between 3-6 rows bigger (inaccurate count because I'm too lazy to actually recount to verify the number of rows). I think this may be on top of a gauge issue, since visual inspection seems to suggest that the gauge for Two-Tone Hermione is a bit looser.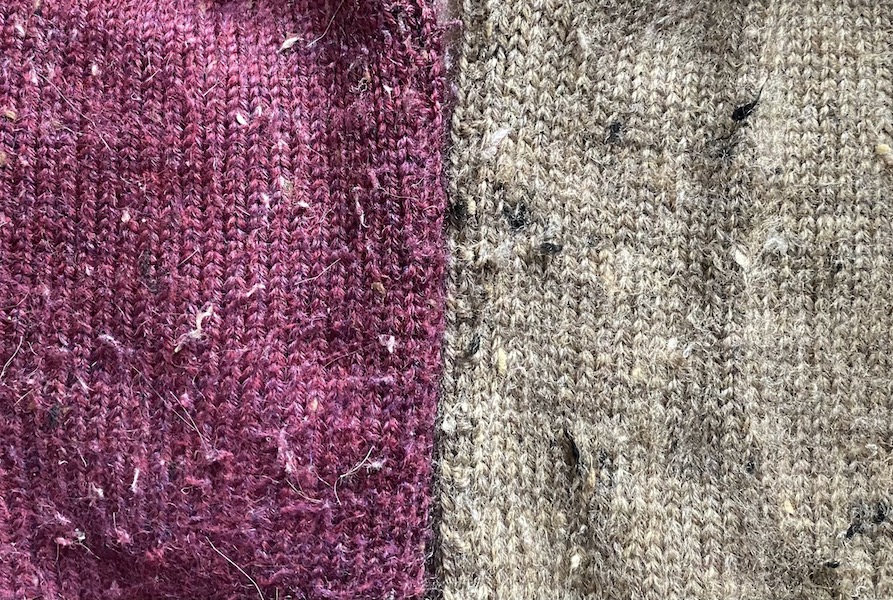 Anyway, after I finished these socks, I saved them for the Lunar New Year as my new clothing item. My family is very into new clothes for the new year and for the past few years, I've been wearing new handknit socks for the new year. They're not my fav but still love me some handknit socks!
Yarn: $5.19
Start: July 1, 2020
Finish: January 23, 2021
Pattern: Hermione Everyday Socks
Needles: US 1 (2.25 mm)
Where: Pittsburgh and the flight from the US to Taiwan!
Notes for next time
Reconsider number of cast-on stitches!
58 rows of the Hermione 4 row pattern repeat is enough length-wise!