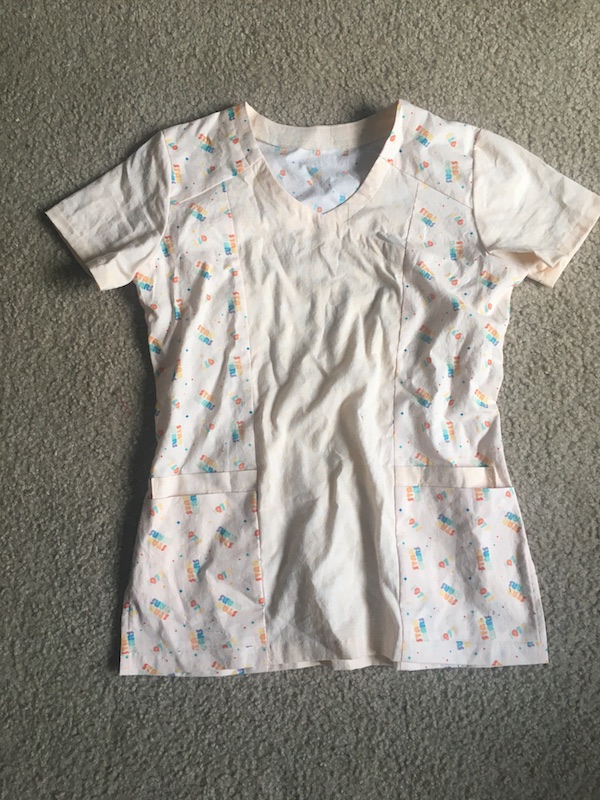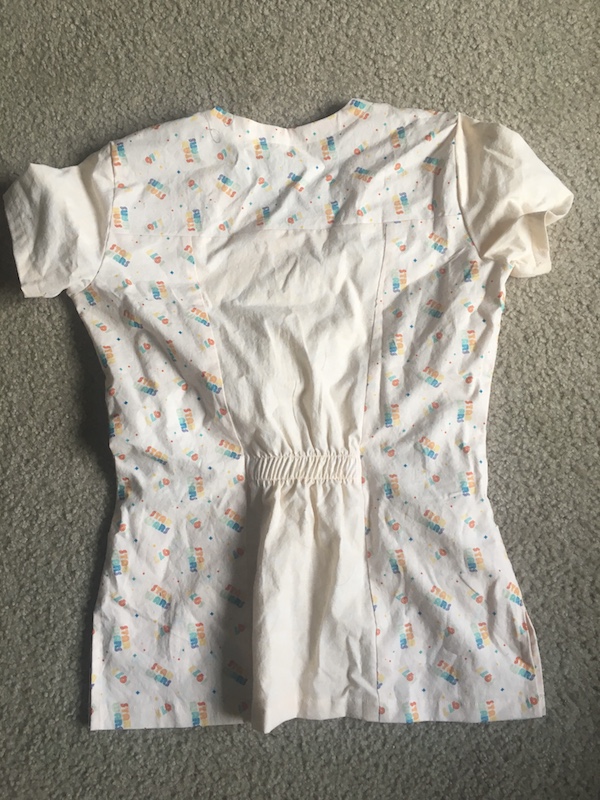 Pattern: 🌕🌕🌕🌕🌕 (5/5)
Completed Garment: 🌕🌕🌕🌑🌑 (3/5)
Size: Size R
Overall:

Not sure about the final product but a fun project to work on!
做了一件醫院穿的上衣送給 Monica
成品覺得有一點呆呆的樣子
可是這件上衣在縫的過程還蠻好玩的
這件上衣的版型有好多片 像是拼拼圖的感覺
Pattern
In early COVID, Jalie had the Eliane pattern as a free download. I downloaded it because I am a free pattern junkie and I figured why not. Plus, I figured that maybe I would make a scrub top for my favorite healthcare professional.
Fabric
I picked a Star Wars quilting cotton from JoAnn's because Monica loves Star Wars. Then I picked some cloudy fabric that I thought kinda went with it. I wanted the two fabrics to be similar-ish so that it wouldn't look too crazy.
Construction
Despite the huge number of pieces, this pattern was a delightful and straightforward sew. The quilting cotton was just so nice to work with and so unproblematic. Anyway, I actually thoroughly enjoyed watching the many many pieces come together. It was quite puzzle-like!
Summary
I'm not sure I love the final look of the garment. I think the color fabric I chose wasn't amazing. Also don't know if Monica actually ever wears this. Either way, I'm happy I made it and it was actually a very delightful project to work on. I'm usually all about the ~ finished product ~ but this was definitely a fun process project.
Start date: June 27, 2020
Finish date: July 3, 2020
Pattern: Jalie Eliane
Fabric: Star Wars quilting cotton from JoAnn's