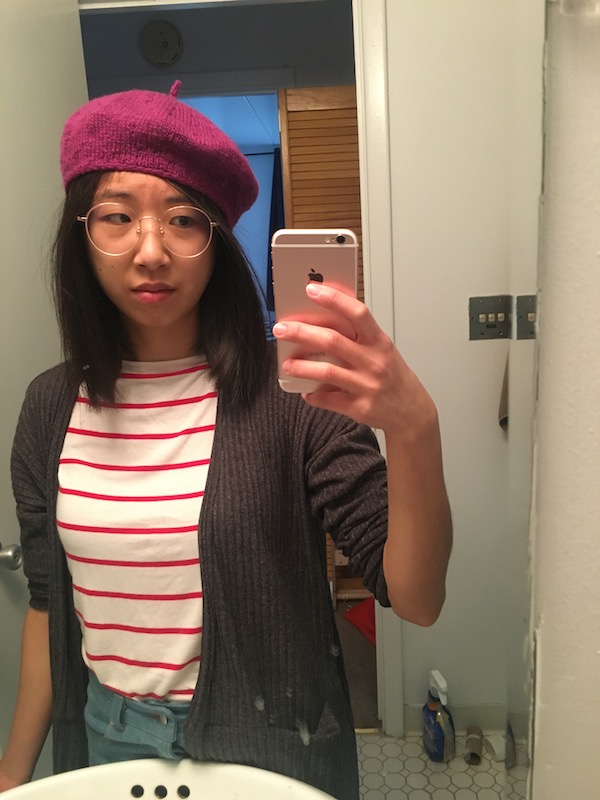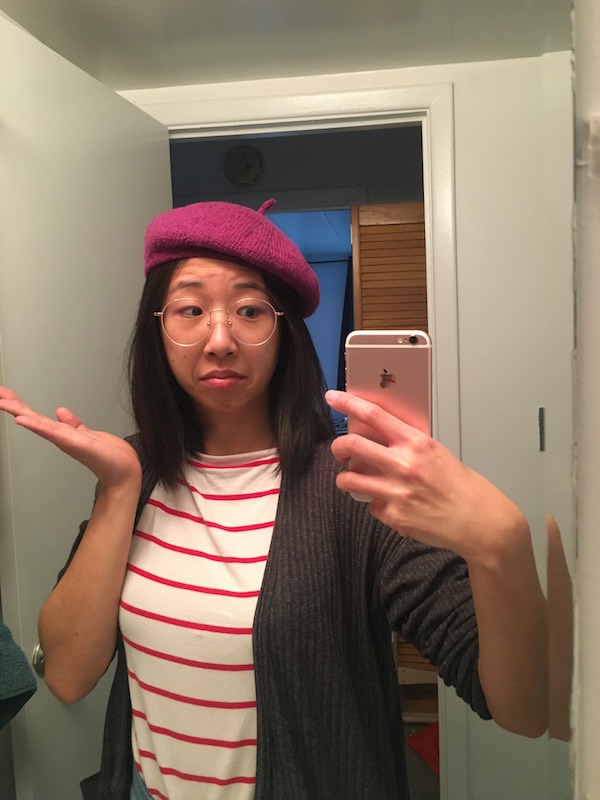 高中/大學常常會帶貝雷帽
後來貝雷帽不流行了
(而且也不知道它跑到哪裡去了)
最近看到這個帽子覺得它長得蠻 classic 的
在 quarantine 很快就把它給做好了
看起來樣子有一點呆呆的
This was an early quarantine knit. I had been eyeing this pattern for a while but felt overall unsure about berets. I think I must've been watching some youtube video and someone was talking about her new beret and I decided to just take the plunge and do it.
(Side note: I wore a light blue mom-knit beret a lot in college. Not sure where it disappeared to in the last 10 years.)
Yarn
This is a worsted weight yarn that came as part of the Cricket loom I ordered last year. I think the color is quite ugly. I have some fantasies of dyeing the beret (along with a few other things I have that I hate the color of).
Pattern
I was drawn to this pattern because it's very simple and has a classic felted beret look. I made the classic size with one stalk. I couldn't get the i-cord to go around my head with the recommended US7 and after trying US8 as well, I ended up getting gauge with size 10. I still think it's a bit tight though.
Overall I'm unsure of the beret. I think my head is quite big and the beret looks a bit silly. I do want to make this again though! Next time I'll do the dramatic size, which will probably be more normal sized for my giant head, and also use a strand of mohair.
Yarn: Nature Spun from Brown Sheep Company
Start: April 29, 2020
Finish: May 2, 2020
Pattern: Best Beret by James N Watts
Needles: Size 10 for i-cord and size 4 for the rest