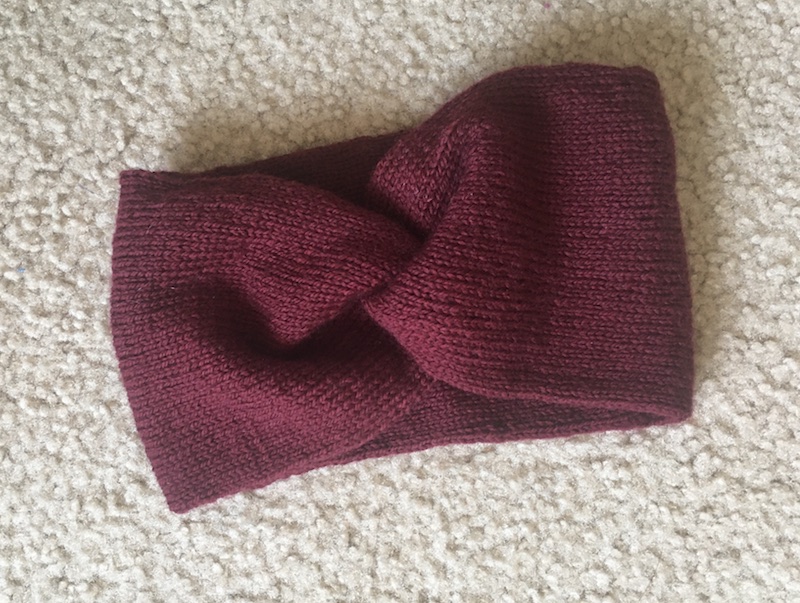 又完成了一個 headband
毛線是去年買的
今年決定開始 seminar 邊聽邊打毛線
剛好這個 pattern 超簡單而且做出來的成品很好看
Yarn
This is the Knit Picks Palette yarn in Currant. I bought it in February 2019. Not sure what I had planned to make with it originally. I decided I was going to start knitting during seminar at the beginning of this year. Turns out we didn't have all that many seminars since we're all in WFH now. Anyway, I decided to make another Twist headband since it's super easy and it would be perfect for listening to talks. It ended up being great for phone calls. Finished knitting, binding off, and sewing it together while on a call with Japna.
I intend on this being a gift for my fav yoga teacher when I eventually graduate and leave Pittsburgh. I'm planning on making more Twist headbands and giving them as gifts.
Yarn: Knit Picks Palette in Currant ($3.03)
Start: December 15, 2019
Finish: April 12, 2020
Pattern: Rille Ruth Twist
Needles: Size 5 needles
Update (7/19)
I decided to gift this headband to the postdoc in my lab who has decided to leave to go back to Europe since the US is a rona-shitshow!