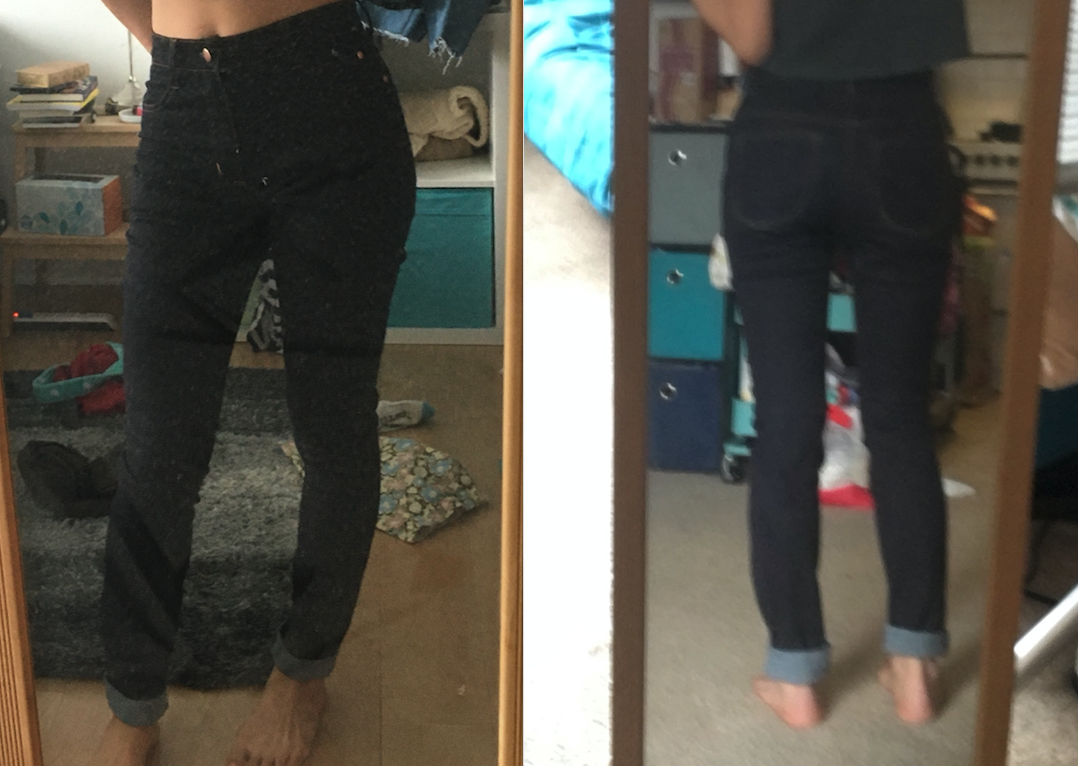 Nov. 24, 2020 Update: FINALLY hemmed these jeans! I chopped off about 2 inches. Next time, I should just shorten the leg length. The leg hole is a bit big and I should make it a bit smaller.
Pattern: 🌕🌕🌕🌕🌕 (5/5)
Completed Garment: 🌕🌕🌕🌕🌕 (5/5)
Size: US size 4
View: B (high rise skinny)
Overall:

Successfully made jeans that really look like jeans!
第二次做 Ginger Jeans!
這個是 2020 第一個作品
這次做得好像蠻成功的
真的看起來像是外面買的牛仔褲
This is the first sewing project I worked on in 2020 and also the first project I almost-completed during the coronavirus lockdown. The bulk of the sewing was actually done before the lockdown started though.
Pattern
These are my second pair of Ginger Jeans! Here are the first pair. I sized down for this pair.
Construction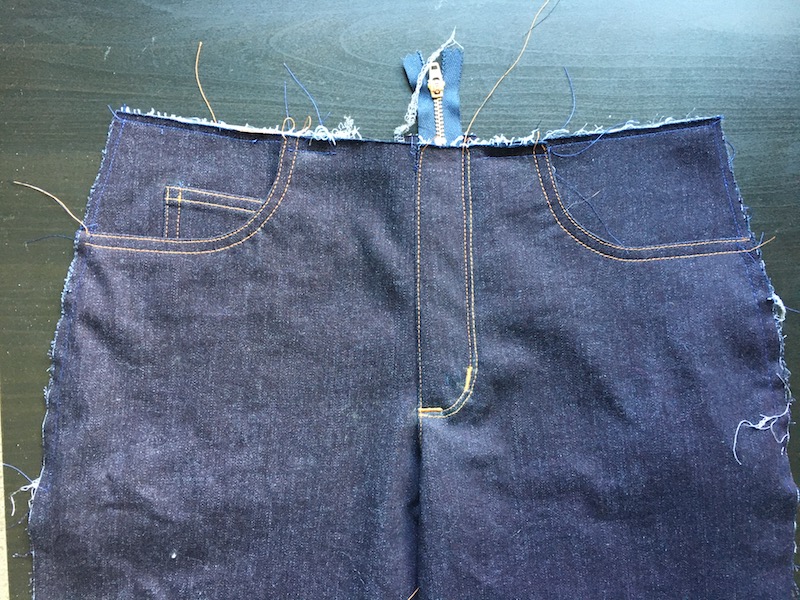 I added a full calf adjustment, following the instructions of this Lladybird blog post. I slightly ripped the fabric in the pocket front piece when I was installing the rivets (see little white scratch above the coin pocket rivet in pic below). I was a bit upset about it but oh well! I've since forgotten about it and am still obsessed with these jeans!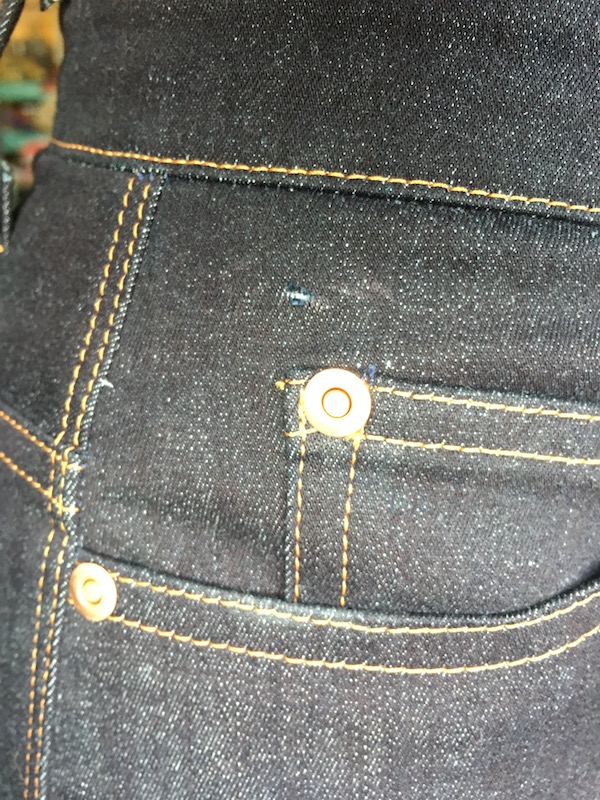 I still haven't hemmed these. They're a bit long so I just have them cuffed at the bottom. I actually do want to hem these at some point. Perhaps in the winter when I start wearing boots again I'll actually decide they have to be hemmed.
Fabric + Notions
This is the Robert Kaufman Super Stretch Denim, which was recommended in a blog or instagram post by Lladybird. I bought this with the same order that I bought the fabric for my Closet Case Carolyn PJs. I also used the thread she recommended (color 448). I wanted to use contrasting thread this time, since I felt like the first pair of Ginger Jeans I made weren't jeans-looking enough.
The dye of the fabric isn't super set. I pre-washed it once, but my hands are always blue after I've been wearing it for a while. I've worn the jeans a handful of times since completing it but haven't put it through the wash as a completed garment yet.
The zip fly kit is from La Mercerie, which I bought along with the button fly kit for the CoronaJeans II
Summary
Start date: Feb 17, 2020
Finish date: Finished sewing March 17, 2020 & installed hardware on May 3, 2020
Pattern: Ginger Jeans from Closet Case Patterns!
Fabric: Robert Kaufman Super Stretch Denim
Notes for next time
Shorten the pant leg length!
That's it!