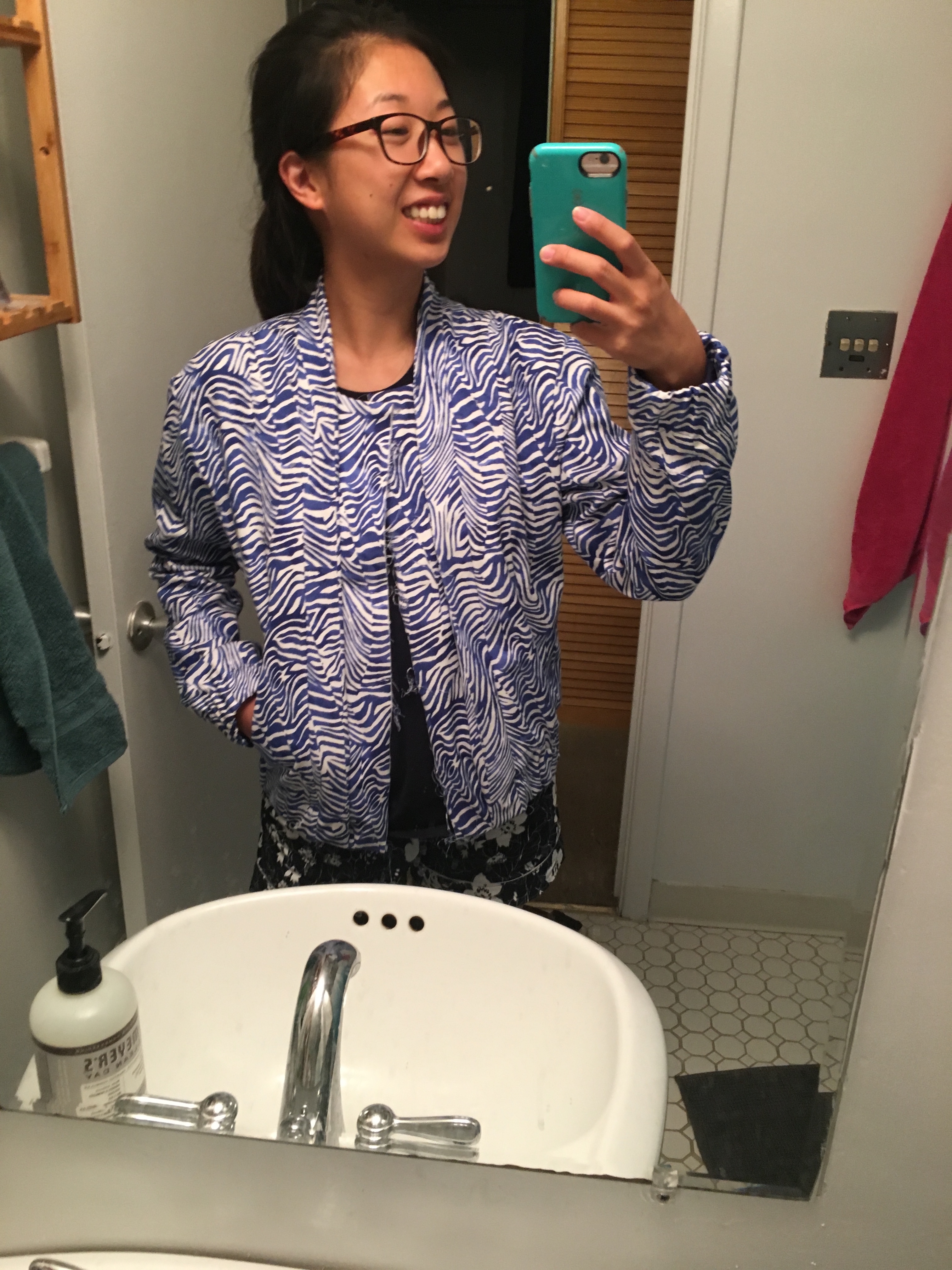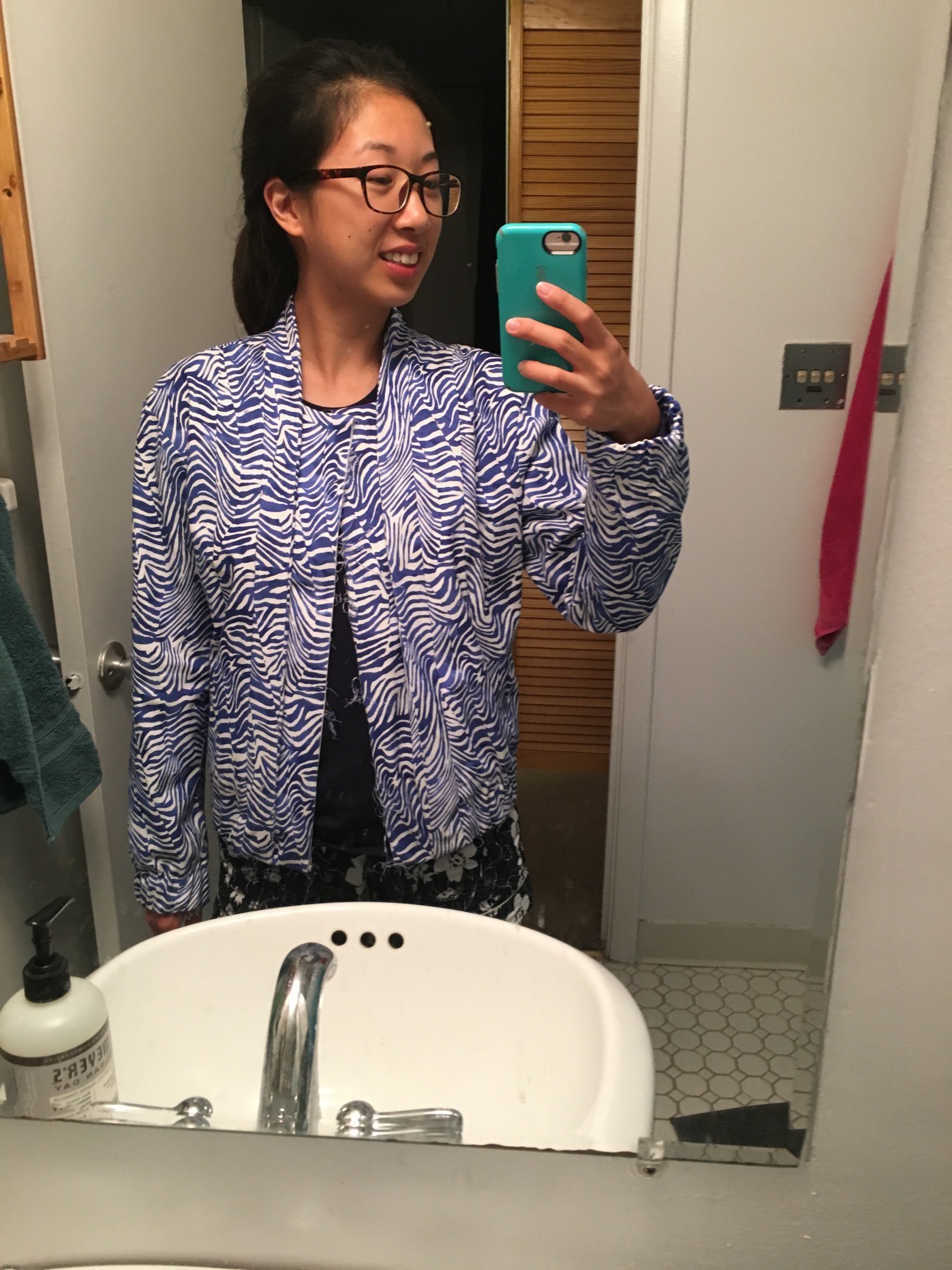 很久以前在網路上看到別人做這件外套很好看
發現 pattern 在打折就趕緊買了
做了 muslin 發現 pattern 還蠻爛的
目前還不確定會不會把真的外套給做出來
Pattern: 🌕🌑🌑🌑🌑 (1/5)
Size: 38
Overall: Not really sure what to do about this anymore…
I came across the Louis Antoinette Teddy Bomber on insta back when I was still on insta. It was cute but I had a million projects to work on and forgot about it. Then, I saw somewhere that Louis Antoinette was shutting down and liquidating everything. The Teddy Bomber jacket was on sale for 5 euros so I bought it! I decided to make a muslin bc of my successful muslining attempt with the Anni Jumpsuit.
Fabric
The fabric for the muslin is a zebra twill I bought 3 yards for no apparent reason. I actually had put the fabric into my to-get-rid-of pile because I didn't know why I would ever want to use zebra print fabric for anything. It worked out as muslin fabric though! Yay!
Pattern + Construction
Honestly, almost everything about the pattern + instructions sucked. First of all, the lines for the pattern are kinda lousy. Some of the lines go in different directions for different sizes. Not really sure what's happpening with that. Secondly, they use some weird notches. I'm not an expert on this so I'm not really sure if this is a big deal, but I thought double notches on sleeves meant the back of the sleeve and single notch was the front. This pattern just kinda did its own thing. Confused.
The instructions were pretty sparse, so I tried to take notes on construction as I went along. Some of the diagrams were really confusing and it took a few tries to figure out what the instructions were trying to say. The final product is a bit bigger than I'd like so I will probably size down if I actually end up making the bomber jacket with the real fabric.
I purchased the "real" fabric for the project pretty much as soon as I got the printed out the pattern Boro canvas for the main fabric and rayon for the lining.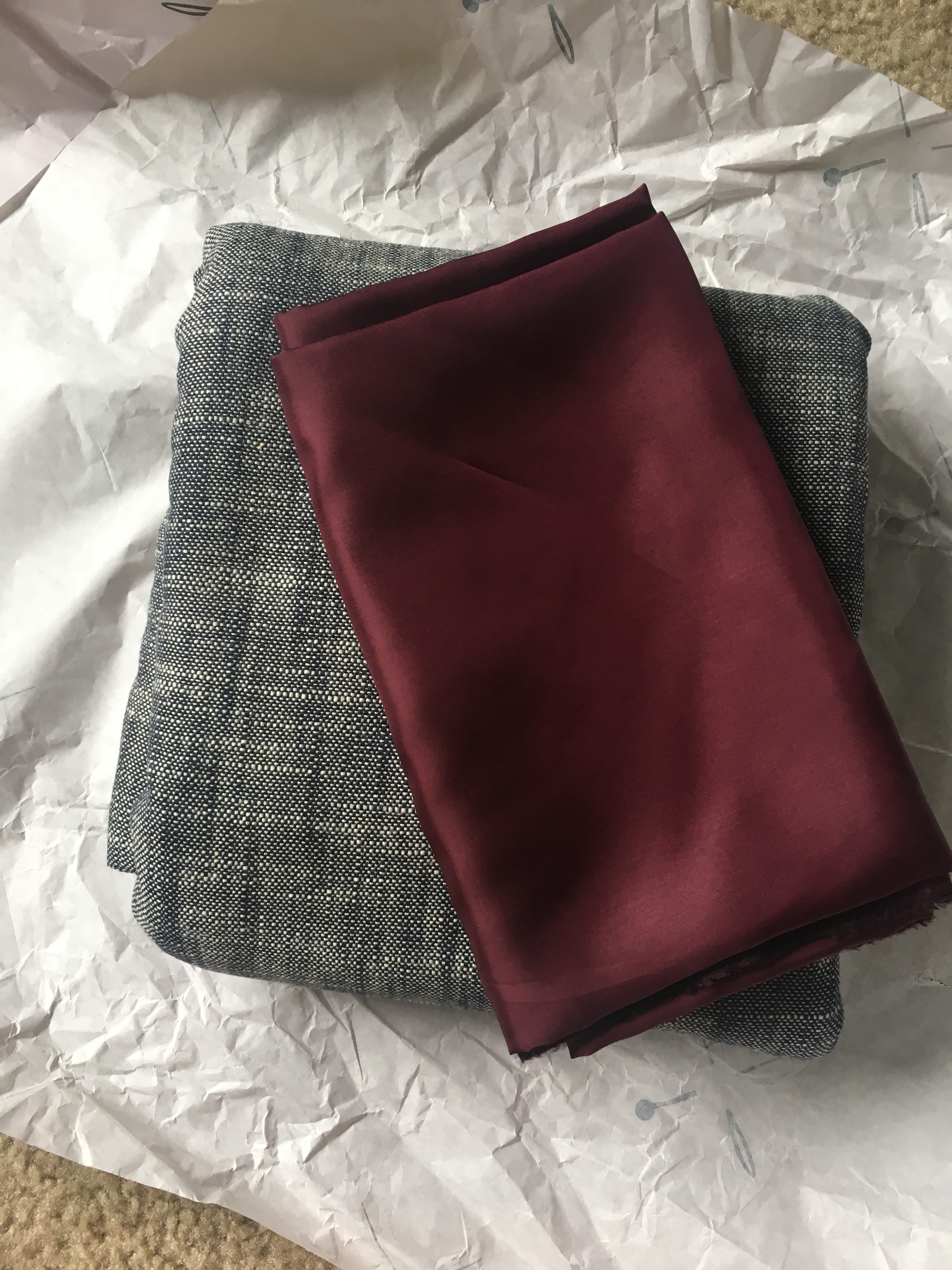 Summary
Start date: September 8, 2019
Finish date: September 28, 2019 (finished muslin)
Pattern: Teddy Bomber from Louis Antoinette
Fabric: Zebra twill from Joann
I was super excited about this jacket when I got the pattern and made the muslin. Since then, the excitement has kinda faded for 2 reasons. 1) The instructions and pattern were a bit of a struggle and 2) it's too cold to wear this jacket. We'll see what happens with it I guess…