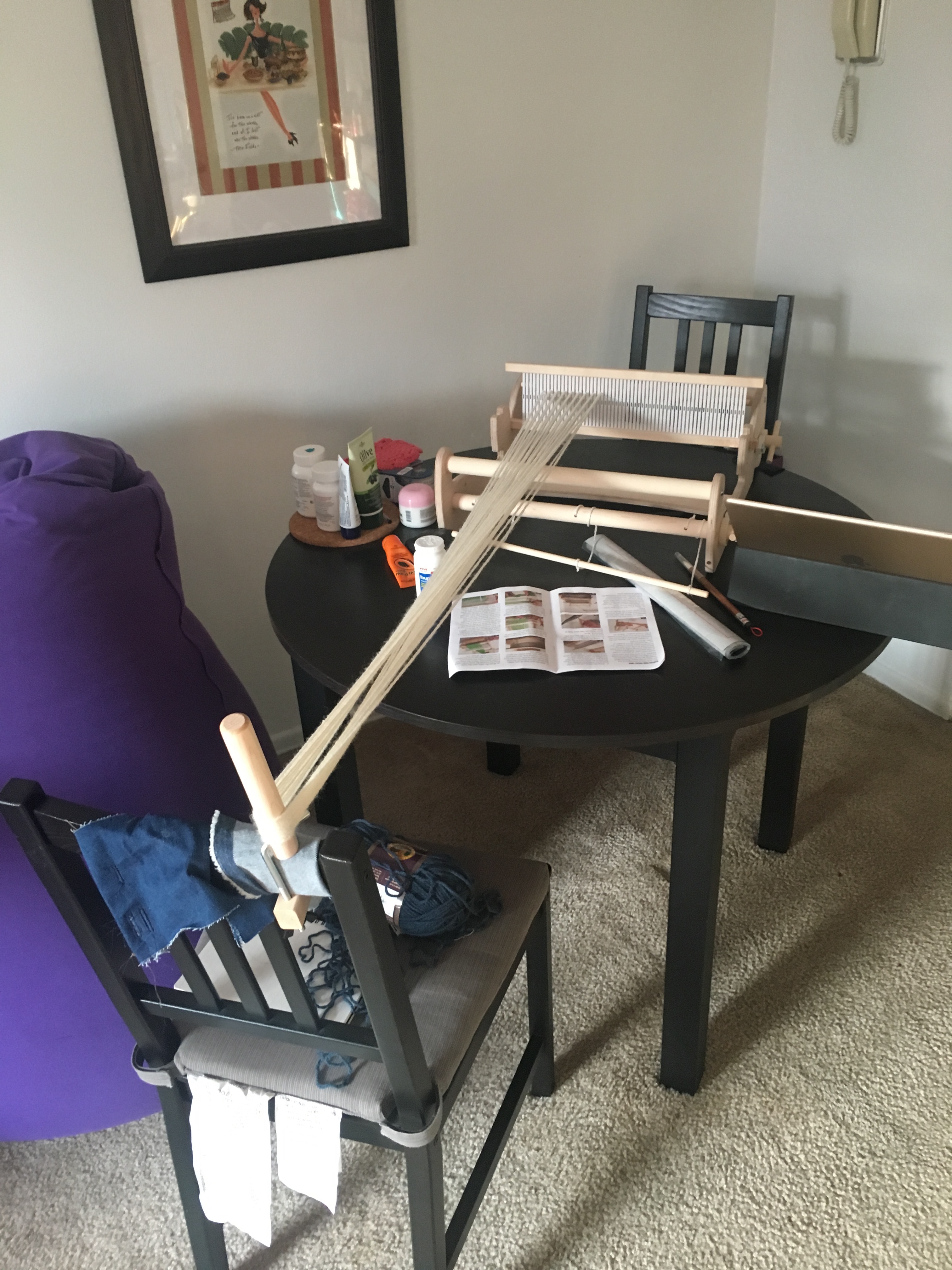 Back in April, I suddenly developed weaving fever from following knitters on instagram. I decided to put away a little bit of $$ each month and get a Schact Cricket rigid heddle loom to test out weaving in late 2019. The next day, Lion's Brand had a sale and at 40% off, I couldn't possibly not get the loom. Anyway, the loom was on super back order, and I ended up receiving it in mid-June. I was preparing for my thesis proposal and decided to keep the loom tucked away until after that was done.
Anyway, I finally did my thesis proposal and passed (yay) and a warped the loom the day after (July 30th). After a few weeks of occasionally working on it, I made it to the end.
I had warped the loom all in the white yarn and randomly alternated between the white and blue yarn. For instructions, I just followed Angela Tong's Rigid Heddle Weaving class on Bluprint.
I don't have a picture of the final result and since I'm not currently in my apartment in Pittsburgh, I'll just have to update this later.
I ordered some cotton yarn from Knit Picks and I'm planning on making some tea towels!