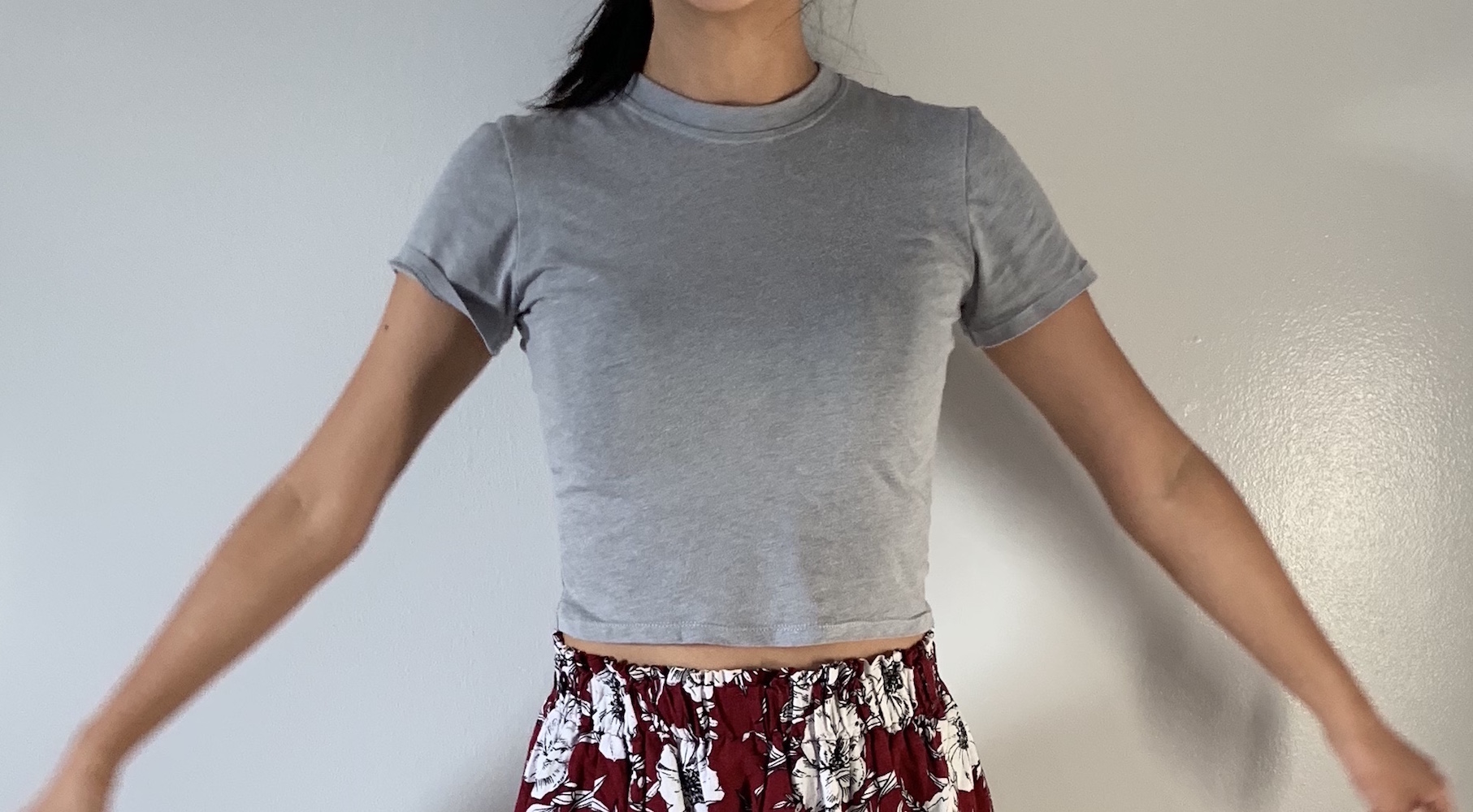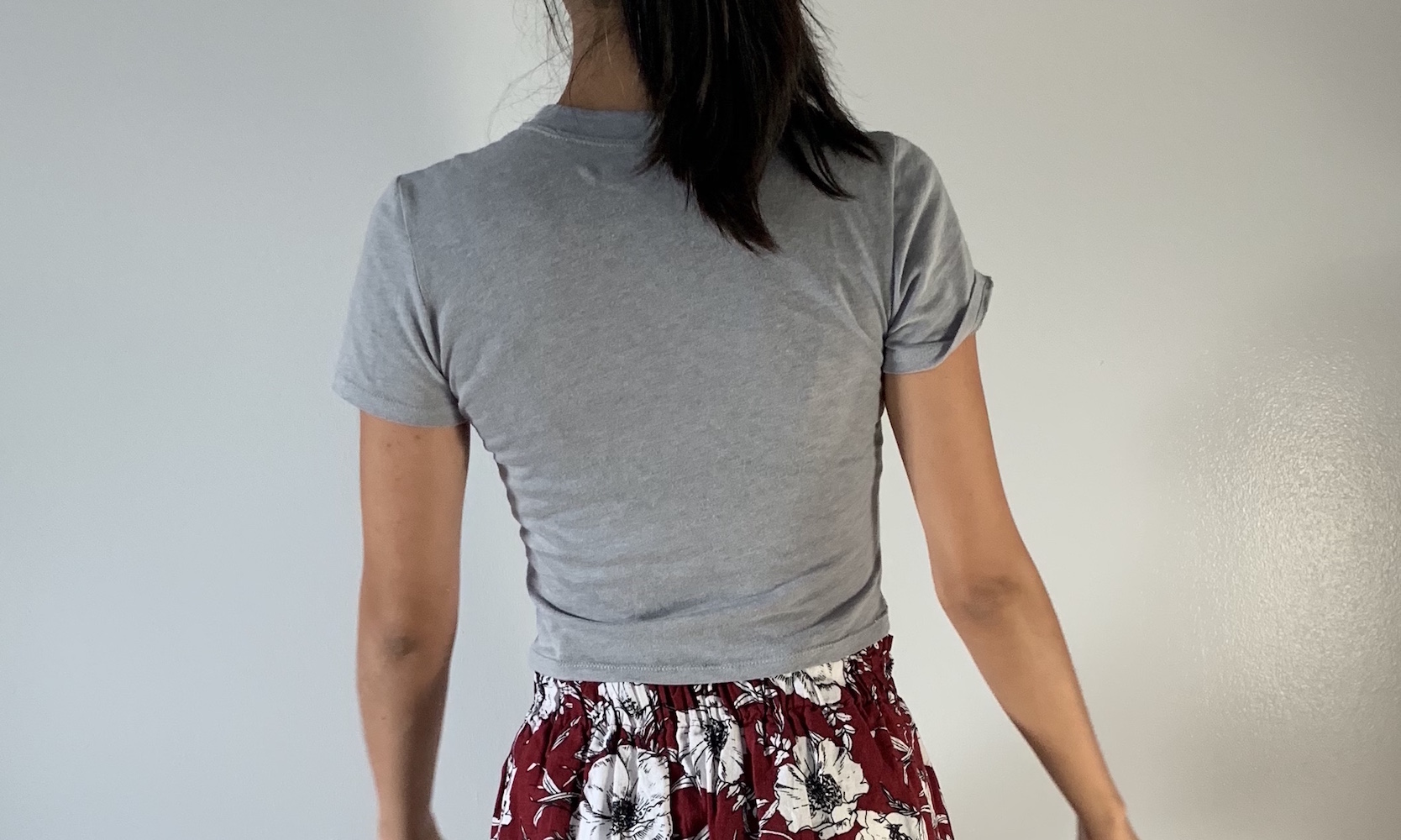 Pattern: 🌕🌕🌕🌕🌑 (4/5)
Completed Garment: 🌕🌕🌕🌕🌕 (5/5)
Size: XS
View: 1, but cropped
Overall:

This was a much needed item in my wardrobe!
這件 crop top 跟高腰褲/裙子一起穿很好看
我一直想要一件可以穿去跳舞,終於自己做了一件
感覺好像有一點緊,下次用這個版型會用大一號的
Pattern:
I bought the Megan Nielsen Rowan Top/Bodysuit pattern last Thanksgiving because I really wanted a bodysuit to wear with my high waisted things. I actually tried making the bodysuit but the fabric I chose wasn't stretchy enough and it ended up being too tight. Now that it's summer, I really want a crop top to wear and the Megan Nielsen Rowan pattern seemed like the perfect crop tee. For the crop length, I just cut the pattern 2 inches below the lengthen/shorten line on the pattern piece.
Note on the neck hole – it is so small! I'm not sure if it's meant to be that small! With my first (failed) bodysuit version, I could barely get my head through the hole. The hole is big enough for my giant head this time, but it's still much tighter than around my neck than I generally like for a crew-neck typed shirt. For my next version, I'll definitely have to make the neck opening bigger. Maybe try the neckline for the Gable Top or for the Secondo Piano Basic InstincTee, which I really liked. Or the v-neck from the pattern.
Fabric:
I bought this fabric in April at a fabric sale at the Pittsburgh Center for Creative Reuse. I basically bought all the knit fabric I could find, since I wanted to make a few knit items. I got 4 or 5 pieces of knit fabric from a box, all of which have a mysterious hole in the middle.
Construction:
I serged all the seams. I misread the seam allowances and used a 1/4" instead of 5/8" seam allowance. All of the hems were serged and then hemmed using a twin needle. I used this iron on knit hem stabilizer stuff before I did the actual hemming. The neck band was serged on and then topstitched using the twin needle.
Summary:
Cut date: June 23, 2019
Start date: July 18, 2019
Finish date: July 27, 2019
Pattern: Megan Nielsen Rowan Bodysuit & Top
Fabric: Mystery knit
Notes for next time:
Cut a size larger next time, depending on the stretch of the fabric
Hem sleeve first before sewing together. I read somewhere that this is what's done in RTW clothes. Hemming the sleeve in a circle is so tricky and I feel like I stretched out the sleeves a bit trying to hem it.
Make the bodysuit version!
Change neckline! Either a different round neck or try the v-neck.