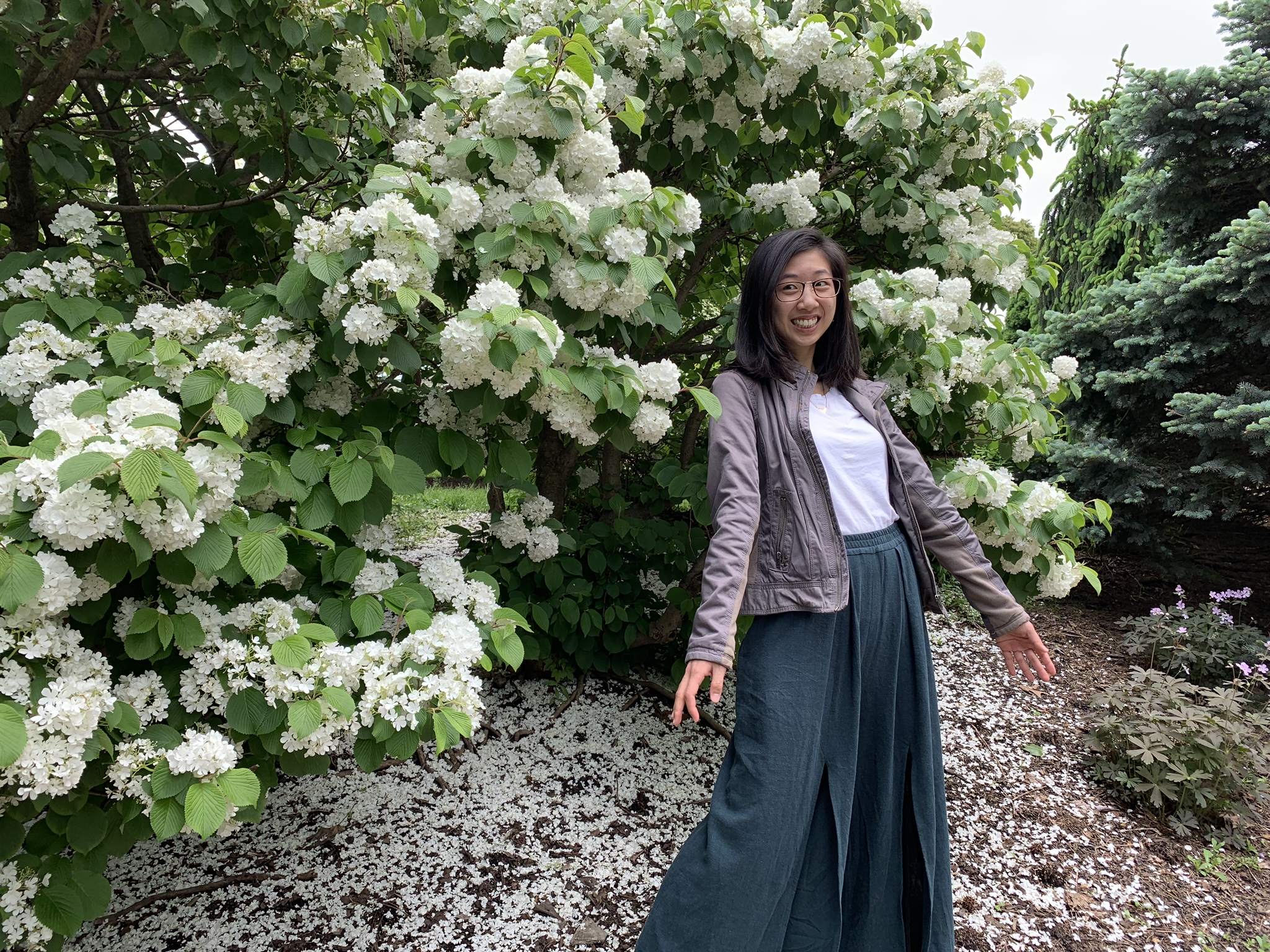 Pattern: 🌕🌕🌕🌕🌑 (4/5)
Completed Garment: 🌕🌕🌕🌕🌕 (5/5)
Size: 2
Overall:

這件麻布褲的 pattern 是從一本圖書館借的書找到的
我原來會借這本書是想做另外一件上衣
看到這件褲子以後決定把其它的 project 延後! 做這件褲子超簡單!很快就完成了
每次穿這件褲子去跳舞就會有一大堆人跟我說:
"你的褲子超好看的!哪裡來的!我也想買一件"
I had borrowed this book from the library because I'd been seeing soooo many cute versions of the Ruska knot dress floating around the internet. Then I saw the Rae Pants and I dropped all other sewing plans to make them! I had won a Cottoneer Fabrics instagram giveaway at the end of 2018 and received 3 yards of this beautiful viscose linen noil, so I didn't even have to find fabric for this project!
Pattern:
The pants were clearly drafted for someone MUCH MUCH taller than me. I didn't have any other issues with the pattern. The slit was at a good height as drafted so I didn't change that.
Construction:
I followed the book's instructions for putting together the fronts of the Rae pants (basically, how to assemble the pleats + slit) and topstitching the waistband. For the rest of it, I followed the instructions for my fav Winslow Culottes from Helen's closet, just cuz the instructions in it are SO CLEAR. Also, this is my 4th time going through the Winslow Culottes instructions.
A few things: the seam allowance in this pattern are only 3/8"! This is my first time using a Named pattern, so I'm not sure if this is typical for Named. I feel like 5/8" seam allowances are pretty standard in both indie and big 4 patterns in the US. I'm glad I paid enough attention to the instructions to know that the seam allowance was smaller than I'm used to!
My main regret construction-wise is the serger thread color. I was being lazy and decided not to switch from they gray serger thread that is on my machine. Me: it's the inside! No one will see! Well, thanks to the fact that there are slits in these pants, the insides of the pants do show at times and the gray is much brighter and definitely pops! Oh well!
Conclusion: Since finishing these pants, I've worn them salsa dancing at least 4 or 5 times. The amount of compliments I get is actually pretty crazy. These pants are amazing! I love them. However, I probably won't make them again since I really only have room in my closet for one pair of amazing front slits pants.
Summary:
Start date: April 14, 2019
Finish date: May 2, 2019
Pattern: Rae Pants from Breaking the Pattern by Named Patterns (fom library!)
Fabric: Viscose Linen Noil in Hunter (free!)
Notions: Elastic for waistband